Diesel Car Scrappage Scheme | Best 2021 Guide
Thinking about switching to EV? With so many grants available its never been a better time to ditch the exhaust pipe!
Get started with this guide to the petrol & diesel car scrappage schemes…
The automotive sector is changing. Consumer preferences and legislation are driving widespread action on climate change, particularly when it comes to electrification.
With the UK ban on new petrol and diesel vehicles coming into effect in 2030 and the roll-out of clean air zones (CAZ) and ultra-low emission zones (ULEZ) happening fast, now is the perfect time to consider upgrading to an electric vehicle. But what is the best way to do so?
If your current vehicle fits the requirements of a 'scrappage scheme', you may be eligible for significant grants to help reduce the purchase price of upgrading to a cleaner, lower polluting vehicle – including outstanding plug-in-hybrid electric vehicles (PHEVs) and battery electric vehicles (BEVs).
The best part? Not only will these new vehicles be discounted, but you can also charge them at home using state-of-the-art, super-efficient charging technology. With a myenergi zappi, you can even charge your EV with 100% renewable energy!
Car scrappage schemes: what are they?
Back in 2009, it was clear that something needed to be done about the UK's ageing (and highly polluting) vehicle fleet. One solution was to provide a discount on newer, lower-emission vehicles to try and reduce total road transport emissions across the nation. Fast-forward to 2021 and scrappage schemes are offered by the city councils in both London and Birmingham, as well as by six different leading vehicle manufacturers.
When it comes to these schemes, age is more important than the car's condition, because the objective is to remove higher-polluting vehicles from the road. Expect to receive a discount of around £1,000 – £5,000 if your old vehicle qualifies!
Ok, great, but how do car scrappage schemes work?
This depends entirely on the scheme in question. At the moment, two city councils and six OEMs are offering schemes. If you reside in London or Birmingham, you can use the grant to purchase any eligible Euro 6 vehicle. The manufacturers, on the other hand, will require you to purchase one of their new models.
The eligibility, offering and details of each scheme vary, so check below for further details. Remember: these will only be available for a limited time, so get yourself set up with an EV and a future-proof home charging system today!
London
Transport for London (TfL) offers a scheme intended to help lower-income drivers and motorcyclists to upgrade to newer, cleaner transportation. Successful applicants can receive £1,000 for trading in their motorcycle, while drivers receive £2,000 for upgrading their old car. Vans and minibuses are also included (£7,000 – £9,500) as well as heavy vehicles (£15,000).
The full details can be found here: https://tfl.gov.uk/corporate/terms-and-conditions/car-and-motorcycle-scrappage-scheme
You can apply here: https://tfl.gov.uk/modes/driving/ultra-low-emission-zone/car-and-motorcycle-scrappage-scheme
Birmingham
Birmingham's petrol and diesel car scrappage scheme is worth a combined £10 million and was launched in combination with the introduction of the city's Clean Air Zones (CAZ). Through the Birmingham scheme, you can either receive the £2,000 grant as a travel credit for use on select public transport, or as a discount on a new car that meets CAZ requirements.
Full details can be found here: https://www.brumbreathes.co.uk/info/30/financial-incentives-1/36/vehicle-scrappage-travel-scheme
Manufacturers
Vehicle manufacturers are also on board, running their own independent scrappage schemes. While several other brands have run them in the past, 2021 sees six popular makers offering new schemes. These brands are listed below. You can use the corresponding links to find out which new models are supported by the schemes and the approximate grant value for your old vehicle.
Home EV Charging  
It is positive news to see so many schemes in place to promote the adoption of cleaner vehicles. For those considering electric, it is important to think about an efficient and effective home charger to make the most of your new purchase.
Future-proof, intelligent and stylish, the myenergi zappi has been designed to promote energy independence. What's more, it allows users with solar panels to power their EV with 100% renewable energy.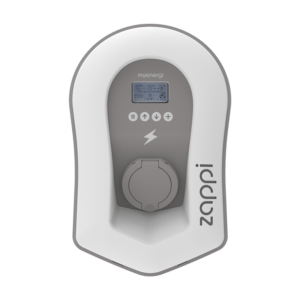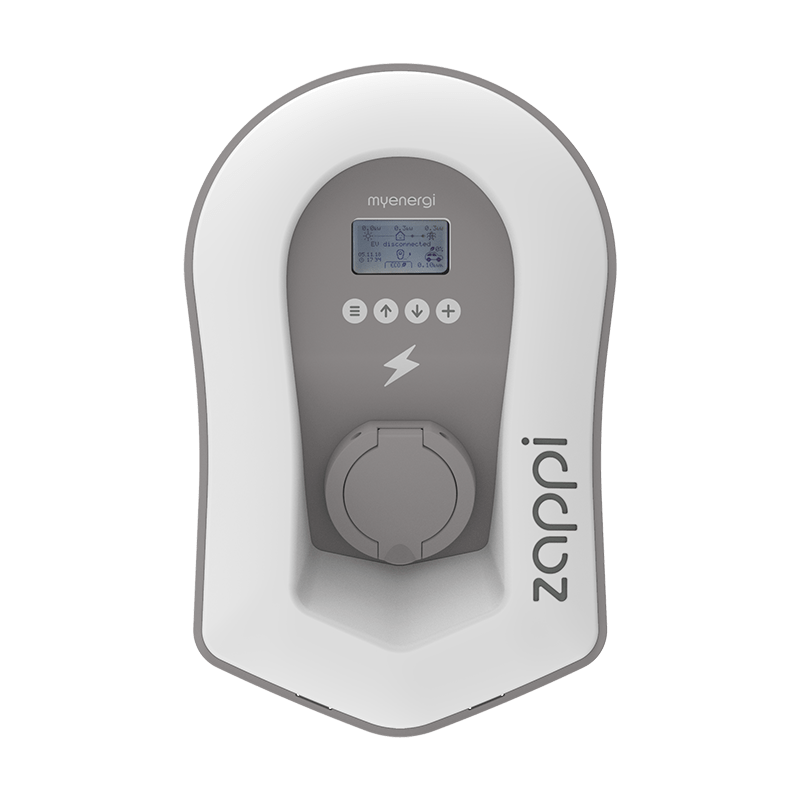 For more information about zappi, click here!