Electric Car Charging Points Law
Changes to UK
Compulsory charge points on new home developments
As part of the UK Government's Road to Zero strategy – which sets out a 'comprehensive package' of support to reach our mission for all new cars and vans to be effectively zero emission by 2030, the government has announced that all new buildings, both residential and non-residential, are fitted with an electric vehicle chargepoint. The legislation for this navigated its way through House of Commons in October 2021 – and will come into effect on 15 June 2022 . Amazing news for the sector, and new homeowners.
Why have these changes been introduced?
As the popularity of electric vehicles continues to grow – representing more than one-in-ten of all new car sales – and government plans to ban the sale of new diesel and petrol cars by 2030, there is an increasing need to support the transition to electric, providing easier, cheaper and more convenient electric vehicle charging at home.
Not only do new homes need to be 'EV Ready', but chargers will need to be 'smart', too. These new changes have been introduced alongside the government's recently published regulations on electric vehicle smart charging introduced earlier this year. The new regulations state that in order for an electric vehicle charger to be 'smart' it must now also have several smart functions that consider the integration with future technologies and relieves pressure from the electricity grid.
This level of functionality is something which myenergi has led the market on since the launch of the zappi in 2017, and a position we have championed as a required minimum-standard throughout these consultations – so, we are really happy to see the UK government's commitment upping these minimum standards throughout the industry.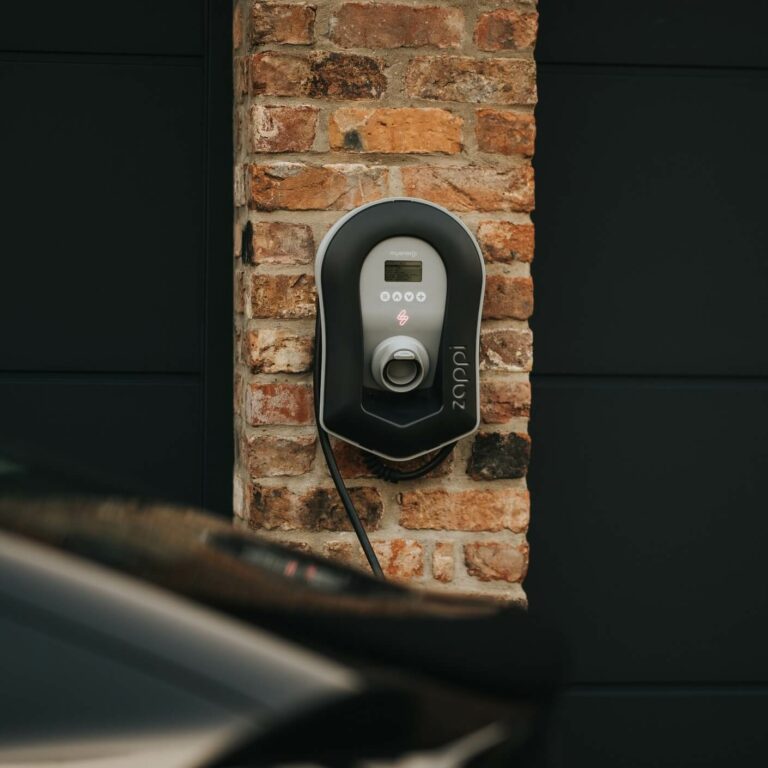 Building regulations for electric vehicle charging points
For developers, the changes have been implemented into Building Regulations 2010.
A summary of the proposed changes are:
For residential buildings – every new home with an associated car parking space will need an electric vehicle chargepoint. This also applies to buildings undergoing a change of use to a residential building. In addition, any residential building under major renovation, with more than 10 parking spaces should have at least one EV chargepoint and cable routes in every parking space.
For non-residential buildings – every new non-residential building and non-residential building under major renovation, with more than 10 car parking spaces will need to have at least one electric vehicle chargepoint and cable routes for every one-in-five spaces.
 Existing non-residential buildings  –  every existing non-residential building, with more than 20 car parking spaces, will need at least one chargepoint, applicable from 2025.
Do the UK electric car charging points law changes affect homebuyers?
Purchasing a home equipped with an electric vehicle chargepoint makes the transition to an electric vehicle easier and cheaper without having to worry about the upfront cost of an electric vehicle chargepoint, which in turn means when looking to buy your next car, all you need to do is pick which car is right for you.
To further support individuals' transition to an electric vehicle you can download the new government-backed 'EV8 Switch' app. The app allows you to track your journey's to work out how much you could save by switching to an electric vehicle, see which EV would be the most suitable for you as well as the environmental benefits and more.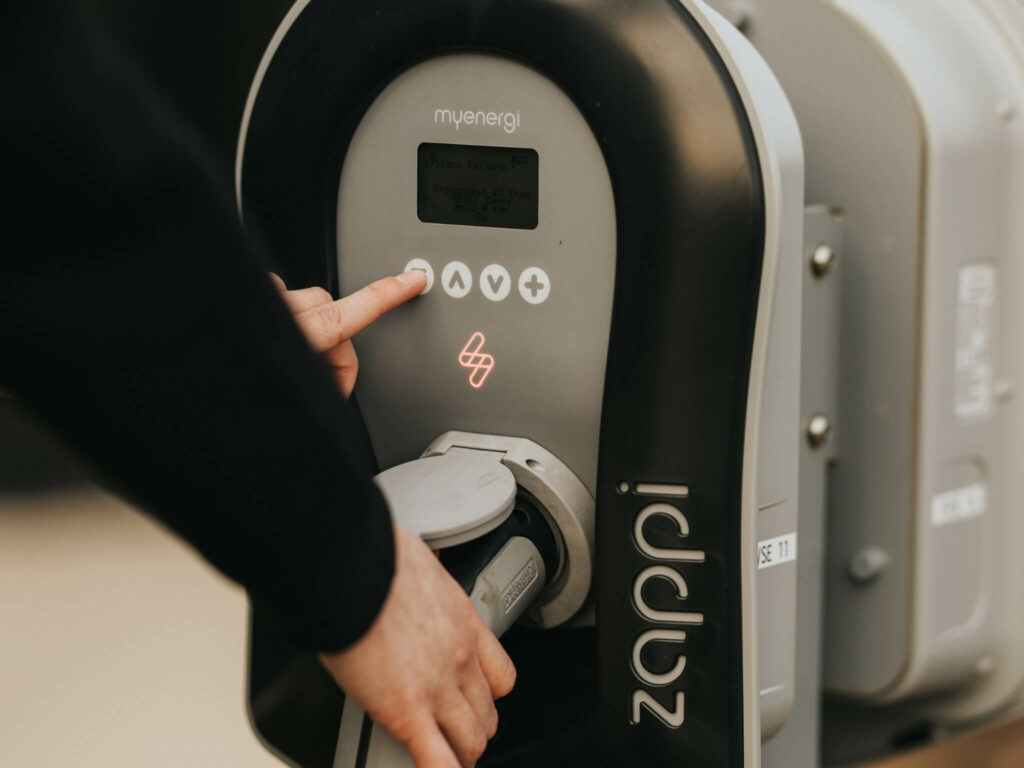 How myenergi can provide future-proof solutions for electric vehicle ready homes
One of the biggest challenges developers may face is knowing which electric vehicle chargepoint provider to use and be able to easily identify the future-proof solutions that will add significant value. After all, the last thing homeowners need is the pressure to swap an outdated and incompatible charging device less than a few years after purchasing their new property.
Whilst the introduction of making homes both EV ready, and chargers smart, takes down a barrier in the transition to electric and we feel that this is just one step towards carbon neutrality. With looming targets on accelerating the uptake of heat pumps and falling costs of technologies such as Vehicle to Grid, home battery storage or solar panels, technologies which can cater to and control a wide-range of home energy devices have never been more important.
That's why myenergi products, such as the zappi, have always had much more than simply charging your car in mind. Our intelligent eco-system can serve multiple home-energy devices in a unique way, which allows customers to maximise energy savings and use of renewable electricity. These wider considerations are critical for the forward-thinking housebuilder and it's these sort of future-proofed features needed in homes to prevent the electricity network from being overloaded with too many drivers charging at once.
zappi in your home
As an example, zappi – our next generation eco-smart electric vehicle charger, has been installed at tens of thousands of properties worldwide. zappi allows seamless firmware updates to keep up to date with all the latest features, future-proofing your EV chargepoint and reducing the need to purchase a new charging device.
Alongside complying with the new smart charging regulations, zappi was the first device on the market capable of harnessing power from renewable energy micro-generation technologies, such as solar PV and small-scale wind turbines. This means that zappi users have the opportunity to charge for free. What's more, by using their own self-generated renewable energy, the risk of overloading the grid is effectively eliminated and our customers can boast an impressively low carbon footprint and what's better than free energy.