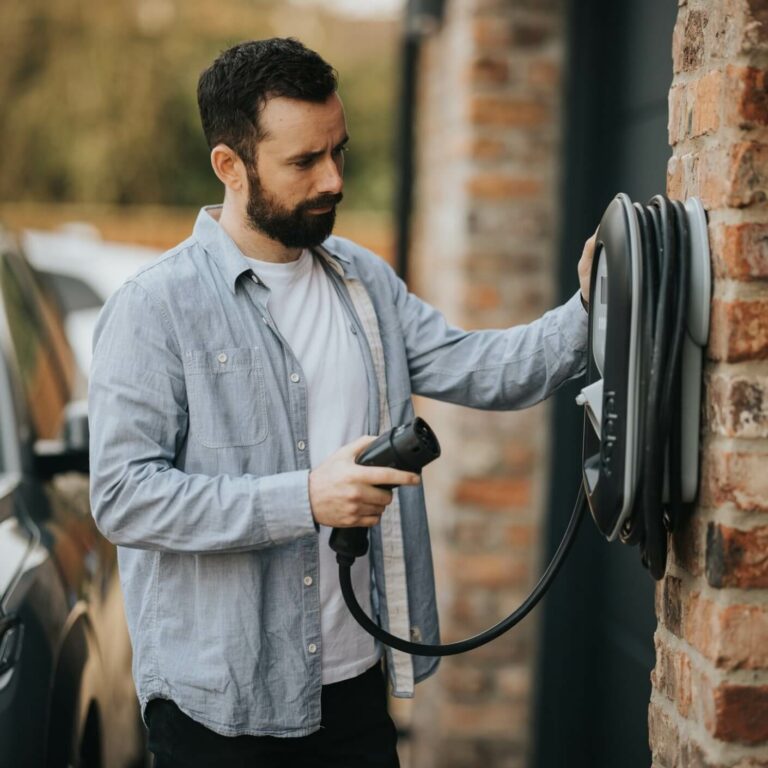 2022 OZEV Update
From 1st April 2022, the government OZEV grant known as the Electric Vehicle Homecharge Scheme (EVHS) will no longer be open to homeowners (including people with mortgages) who live in single-unit properties such as bungalows and detached, semi-detached or terraced housing. Installations in single-unit properties need to be completed by 31 March 2022 and a claim submitted to the Driver and Vehicle Licensing Agency (DVLA) by 30 April 2022.
The scheme will remain open to:
Homeowners who live in flats
Occupiers of rental accommodation
Landlords
The scheme is also transitioning to a new online service, which is not yet available – more details to follow.
What is OZEV?
OZEV stands for The Office for Zero-Emission Vehicles (OZEV). OZEV replaced OLEV which stands for Office for Low Emission Vehicles.
Boris Johnson recently announced the ban on the sales of fossil fuel vehicles in the UK from the date 2030. This prompted the government to tweak the name of the department responsible for supporting the roll out of EV charging infrastructure from OLEV to OZEV. A switch in terminology from 'Low Emissions' to 'Zero Emissions' which is more in keeping with net zero carbon ambitions.
OZEV are a team of government officials whom are supporting the transition from fossil fuel vehicles to electric vehicles. OZEV will be responsible for (though not limited to) research and development within the EV sector and providing grants and funding to support EV charging infrastructure across the UK.
The OZEV team are a part of the Department for Transport and the Department for Business, Energy & Industrial Strategy.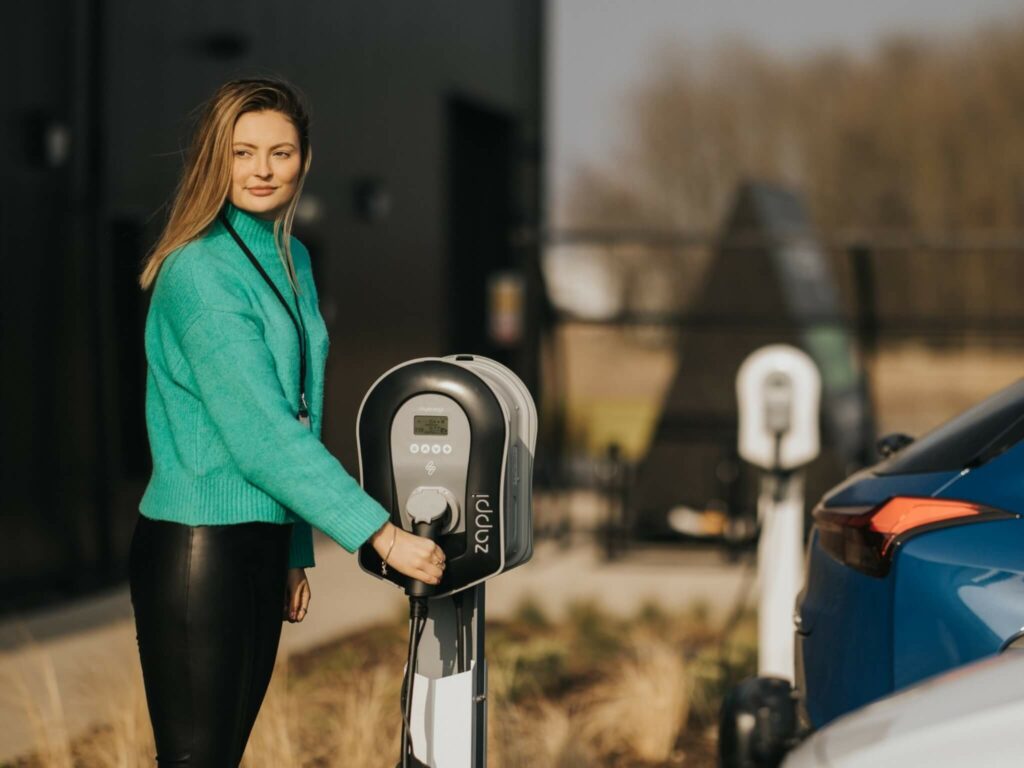 OZEV Electric Car Grant Scheme
With the OZEV Grant (Previously OLEV) Scheme, you can claim back from the government up to £350 off your product and installation.
The EV Homecharge Scheme has been in place for over a decade (2010) with the Workplace Charging Scheme not long behind since 2016. The Office for Zero Emission Vehicles (OZEV) have reduced the grant since its' original starting level of £1000, the EV Homecharge Scheme grant has decreased by more than half and will continue to drop. The same holds true for the Workplace Charging Scheme
There are many benefits to using the OZEV grant Scheme: the grants allows you to charge domestic vehicles, company cars or fleet vehicles. This helps to shrink your carbon footprint, save on fuel and reduce vehicle maintenance costs.
OZEV grant eligibility checklist
1. Own an EV or are planning on purchasing an electric vehicle within 4 months of the application
2. You must have off-street parking, such as a driveway.
3. The charger model must be OZEV approved (such as the myenergi zappi)
4. The charger must be smart enabled (requires an internet connection)
5. Your chosen installer must be an OZEV approved installer (find OZEV approved installers)
6. Grants can be applied for, 4 months prior to the charger installation or EV registration.
7. You can apply for two EV charge points per household, if at least two EV's are registered to that address.
8. An extra £300 is available in Scotland through the Energy Saving Trust
How to apply for an OZEV grant
The first thing to bear in mind is the OZEV grant (EVHS) must be applied for on behalf of yourself, by an OZEV approved installer. It is a common misconception where customers believe they can claim the grant directly from the government.
The grant is not passed to the customer as a monetary transaction i.e., you will not receive £350 in your bank account. Instead, the £350 is deducted from the price of the installation & charger and reclaimed from the government by the OZEV approved installer.
It is completely up to you in which order you proceed, for example, you may prefer to purchase the charger first and then get a number of quotes from our approved installer network OR, the installer can complete the whole process on your behalf, including the recommendation and purchase of the charger.
myenergi gives the customer complete control of their installation journey and this allows the customer to pursue and receive the best possible prices for the installation, whist giving all approved installers a level playing field for which to quote.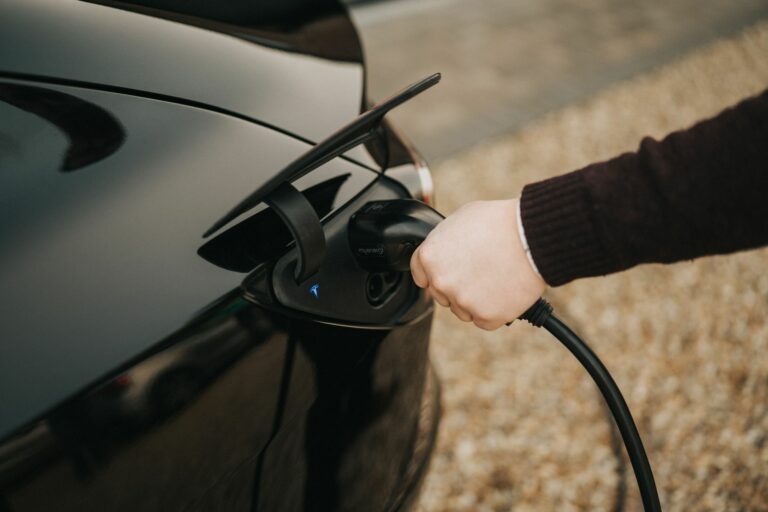 What is an electric car grant?
There are many different Government grants available to support, drive and encourage the transition from petrol and diesel vehicles over to plug-in electric vehicles.
Electric Vehicles don't release carbon and dangerous gasses into the atmosphere and therefore are much better for the environment. Governments worldwide are driving the notion towards a net-zero carbon target, in an attempt to slow the pace of global warming amongst many other major benefits which include, increasing the UK's EV manufacturing and design sectors to create new skills and jobs and creating cleaner air in our towns and cities, thus improving our overall health.
Government support for electric cars
Therefore, the government wants you to consider switching to electric vehicles as soon as possible and is willing to support you through the process financially. Those who adopt early, are usually able to take advantage of the greater financial savings. A government electric car grant such as these, tend to come down as knowledge and infrastructure progress.  For example, the OLEV electric car grant scheme which is designed to support the purchase and installation of an electric charger was lowered from £1000 to £500 in 2018 and then most recently lowered to £350, which is still a saving worth taking advantage of whilst it is still available.
Charge at home grant:
Electric Vehicle Homecharge Scheme (EVHS)
Save Up To £350 On A Home Charger such as the 7kWh zappi charger
Plug-in grant:
Plug-In Electric Car Grant
Save up to £3000 on the purchase of an eligible Electric Vehicle
Charge at work grant:
Workplace Charging Scheme (WCS)
The workplace charge scheme is a voucher-based initiative, designed to support the up front costs of the purchase and installation of electric charge points such as the 22kWh zappi charger