Home EV Charger: A Guide To zappi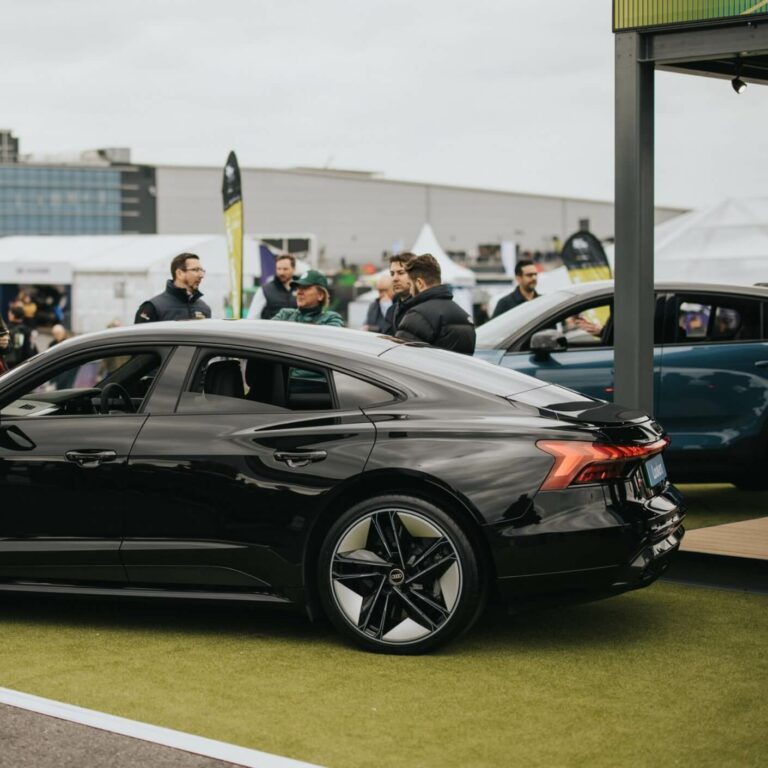 At myenergi, we love producing renewable products that accelerate the journey towards a more sustainable future. A key part of such a journey is the electric vehicle revolution, something zappi, our latest creation, certainly facilitates.
Zappi will make owning an electric vehicle even more environmentally friendly by enabling the self-consumption of green energy each time you charge your car with the EV charger.
Discover everything there is to know about the innovative EV charger below!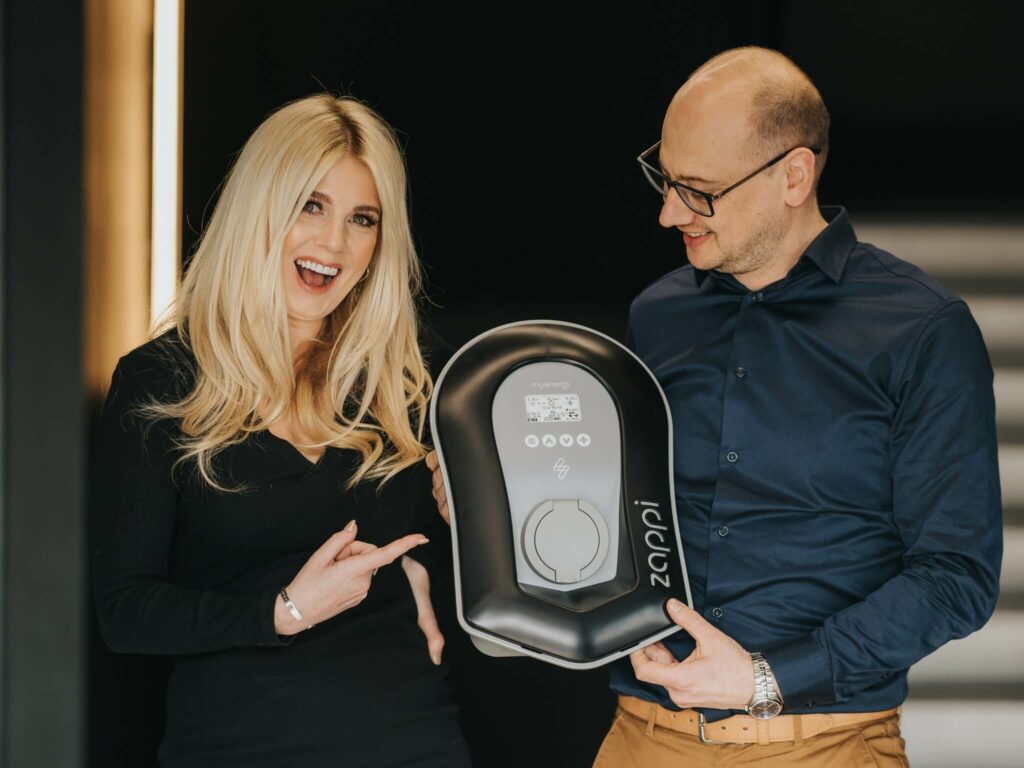 What is zappi and how does it work?
zappi is a unique and intelligent device that uses your self-generated energy from solar or wind sources to charge your electric vehicle. It comes with three modes, which it can seamlessly switch between, and boosts the effectiveness and efficiency of your power generation.
If you have solar panels, you can use any surplus energy you generate to charge your vehicle, as opposed to sending it back to the grid. Not only will this reduce your carbon footprint and reliance on the grid, but it will also massively decrease your energy bills.
If you don't have solar panels or wind turbines installed yet, don't worry, the zappi EV charger will still be of great benefit to you. Thanks to its unique e-sense functionality, it has the ability to detect when economy tariffs become available. You can programme zappi to switch to the best tariff or use its programmable timers for when set tariffs like Octopus Go are available. This way you will save plenty of money on bills by significantly reducing the cost of charging your electric vehicle.
Zappi is a dynamic device and can, therefore, alter its charge rate when appliances in the home are switched on and off. This will improve home safety and bring balance to your property's energy usage, preventing fuse damage caused by power surges and any shocking rises in energy bills.
Why is there a need for the zappi EV charger?
Without an effective self-consumption mechanism like our brilliant eddi, people who have installed solar panels or wind turbines are all too familiar with seeing their self-produced energy flooding into the grid.
zappi is the first invention of its kind that uses the surplus energy created from solar panels and wind turbines, as well as sensing an economy tariff, to power electric vehicles.
On top of reducing your reliance on the grid, zappi is one of the safest products to install, meaning both the installers and users have plenty of reasons to fall in love with it!
How was zappi created?
We've spent several years developing and perfecting our products, developing a fantastic insight into the market and what people wanted along the way. We simply; created a product we would want to use.
Of course, people who have installed solar panels and wind turbines in their homes have shown their high level of commitment to the green energy revolution. Naturally, the next place they would turn their attention to is electric vehicles! With that in mind, we saw an opportunity to create zappi.
By installing zappi alongside our range of green, renewable products, users are given more control over where their energy goes and how they use it, which in zappi's case, would be 'fuelling' their electric cars.
Why the name "zappi"?
We are all electric car users and there is a popular app call Zap Map which we, and many other electric car drivers, use and love. We wanted to us a play on words associated with this and electricity in general. The name zappi just felt right!
Our inventions have come from our own heart, passion and innovation and so we want them to stand out by giving them their own name and brand, rather than forgettable numbers.