What Is Black Friday?
US shopping trend Black Friday has well and truly cemented itself into UK festive traditions. This now global shopping frenzy which takes place the day after Thanksgiving, has turned into a month-long celebration of discounted technology and sales. The once spontaneous and slightly unpredictable one-day event of price slashing, has become a heavily organised, calculated and extended event, leaving shoppers questioning whether the endless bargains, really are all that. Many larger companies are generating this hysteria and stirring up this sense of urgency, for which customers feel the urge to go on wild shopping sprees, often regretting the outcome. We believe this focus would be better diverted to supporting smaller local businesses whom are often overlooked during these chaotic shopping periods, were people are often distracted by the hype and miss out on the bliss, serenity and feel good factor brought about by supporting local people and business.
The UK have once again been thrust into a full lockdown just one month before Christmas, pushing many shoppers online and away from the already struggling high streets and town centres. Smaller local businesses have undoubtedly felt the brunt of shopping restrictions throughout 2020, due to covid 19. We would like to do our part in encouraging people to consider supporting local in the lead up to Christmas and beyond.
myenergi's Green Friday
That quaint winter sunshine, festive lights sparkling overhead, glowing and inviting boutiques, seeing something totally unique, the essence, the tastes, the smiles; a street full of life and light. The simple things; the subtle human experiences we often take for granted. We can't buy these moments online or staring down aisles awash with cardboard and plastic. It's local smaller businesses that help give life to our high streets, markets and town centers. The humble beginnings, the unique ideas, the creatives, artists and visionaries. The best things often come in small packages and that includes the business itself. Support local business this festive season and keep the spirit of community alive. 
Local businesses are the beating heart of a community. The part a florist plays at times of grief & joy. Those anniversaries and celebrations at your local restaurants. That time you desperately needed your laptop repairing. Putting the world to rights with your friends around a table of beer or a beautifully made coffee. Unique artistic talent, jewellery makers, designers, musicians, dancers, actors, painters & photographers. Many of these sectors have been hit hard during the COVID epidemic. Support local business.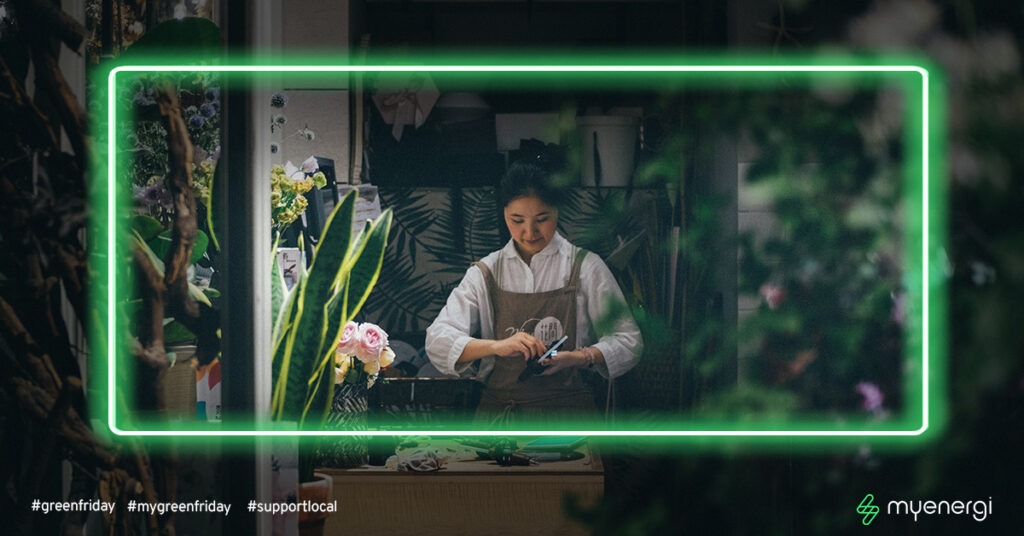 "We remember our humble beginnings. A small business from North East Lincolnshire with a vision to change the world with green energy and technology. As we have grown into a large establishment, we are offering our hand in supporting other local and smaller businesses across the UK in all sectors".
myenergi has decided, that opposed to simply bringing awareness to the cause and asking others to shop local, we've put our money where our mouth is and have gone on a spending spree, purchasing beautiful gifts from just a handful of local businesses available. We've purchased unique gifts from 9 amazing local businesses and better still, we are going to be giving these gifts away to you! Read on to find out more.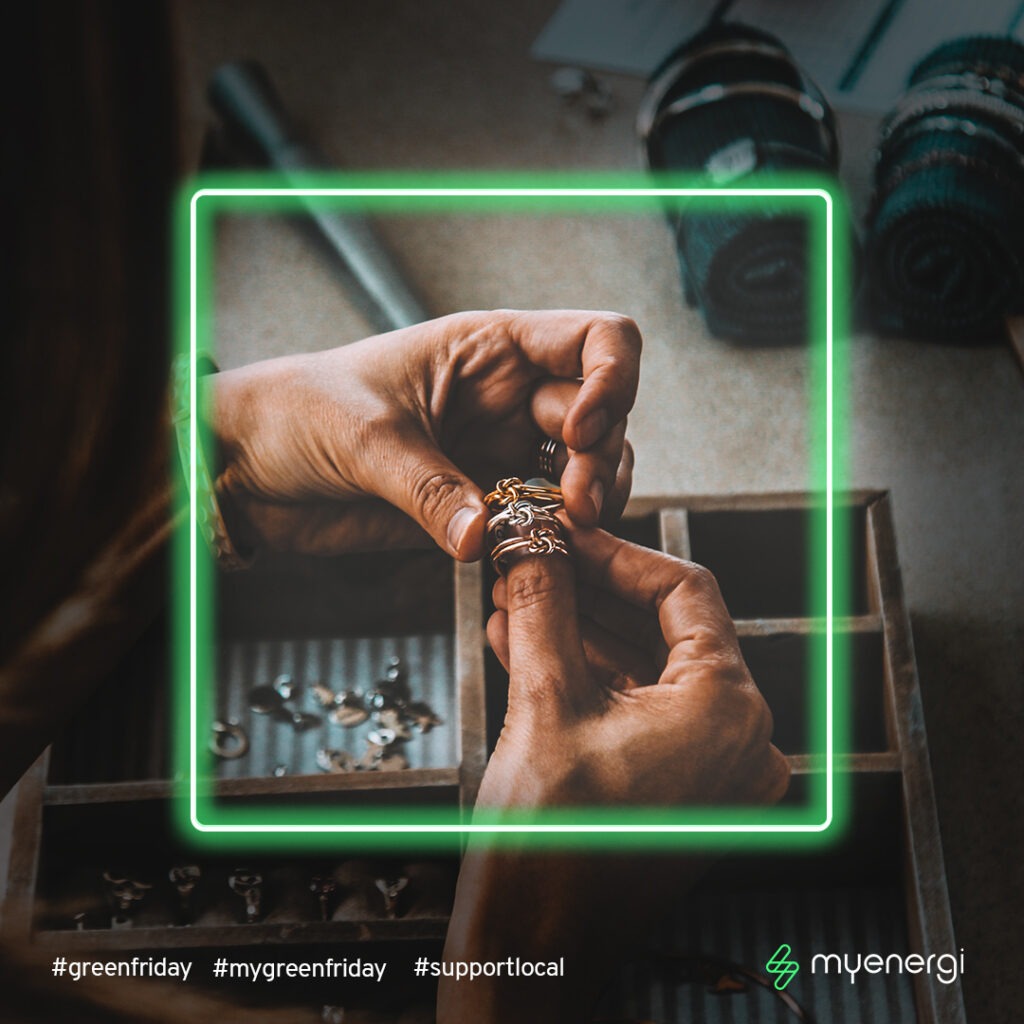 Win, Win, Win!
⚡💚 Our Black Friday | Green Friday 💚⚡🥁
The myenergi Green Friday Giveaway starts tomorrow 18/11/2020. We would like to see everyone supporting local during these hard times. We have collaborated with 9 fantastic local businesses and purchased some magical goodies for 9 lucky people to win. Each day in the run-up to Green Friday we will release a NEW prize to be won such as a custom made Daniella Draper lightning bolt, designed in collaboration specially for this occasion! Read on to find out how to enter and what other prizes are up for grabs 🎁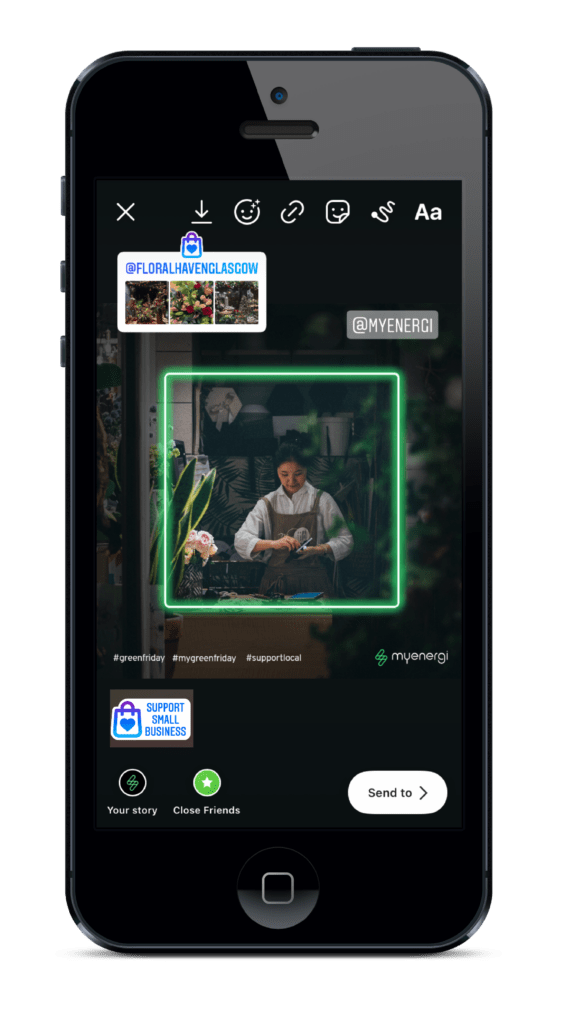 HOW TO ENTER 
1.  FOLLOW 📲 Follow our myenergi page on Instagram
2.  LIKE 💚 Double click to like the post
3.  TAG 🧍🏻‍♀️🧍🏽🧍🏼‍♂️ Tag 3 friends @'name'
4.  SHARE 🎉 Share it on your Instagram story
Each person can enter multiple times and the ✨ 9 Lucky Winners will be announced on Black Friday | Green Friday – 27th November 2020! ✨
If you want to join us and #supportsmall and #buylocal tag us in your stories with the local company you have supported.
Read About The 9 Businesses we have supported for Green Friday
The Arts
Gallagher's Music – Grimsby and Cleethorpes only music store. Main dealer for Gretsch, Jackson, Cort, Tokai, Electro Harmonix, Ernie Ball and Daddario amongst others.
myenergi have purchased an Eko acoustic guitar from the fantastic Gallagher's Music of Grimsby. Gallagher's Music are the only surviving music shop in the Grimsby & Cleethorpes area, whom specialise in guitars. Gallagher's are a vital keystone in the local music community and are the only place locally where both budding and professional musicians can physically pick up a guitar and get a feel for it before purchasing. No guitar is the same and each has a unique personality and tone, something you can't hear or feel when purchasing online. If you'd like the chance to win this guitar, all we ask is you shop locally, share and support local businesses. See more details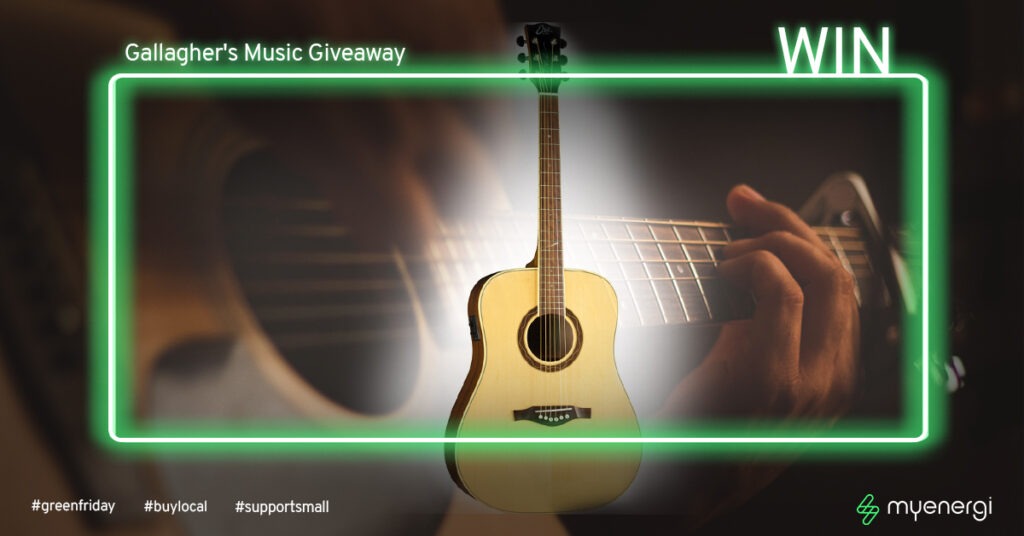 Stoweaway Art –  Travel Inspired Art using sustainable materials and supporting ocean conservation.
In 2018,  S T O W E A W A Y   A R T  was founded by traveling creative enthusiast and our very own internal Creative Designer Charlotte Stowe. She has lived the life of a bohemian maverick and sees beauty in things others discard. With all this imagination and our 'throw-away' society, she decided to put two and two together and make her creations to share with the world. myenergi have chosen a print which Charlotte describes as "being alive with blue electric" and shares her story behind the print.
When travelling Australia I voyaged out to the everglades. Camping in the wild, I encountered bioluminescent waters – this is when the algae appear to make water glow with any movement in complete darkness. It was like pure magic, everytime I moved in the water it just glittered like tiny fairy lights were being showered into the motion of the water around me. 
Charlotte has tried to capture this magical moment in her image which is full of textured blacks, midnight blues, and bursts of white glowing water. If you wish to see more details about this print then click here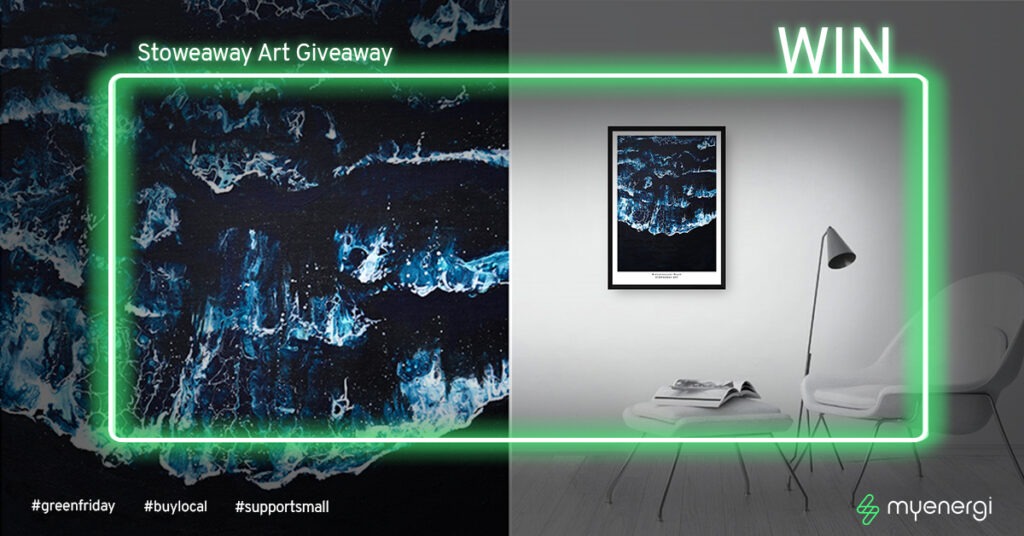 Framed From the Heart – Specialising in handmade home decors such as frames, plaques and much much more!
Lauren created Framed From the Heart in January 2020 after recently becoming a 1st time mummy… shout out to all the business mums out there, you rock! Local to the Grimsby area, something that started off small has grown into a full-time business venture. Her personalised home interior creations now sit proudly in many nurseries, living rooms and shops around the local area. To see more of Laurens personalised designs click here
I'm Lauren, I'm 26 and from good old Lincolnshire!  Any chance I get I am creating new crafty designs. I decided to set my little business up in January 2020 as I've always been a crafty person, I take any requests for personalised things and will happily try and create something special for you if you had something in mind that isn't seen in my store.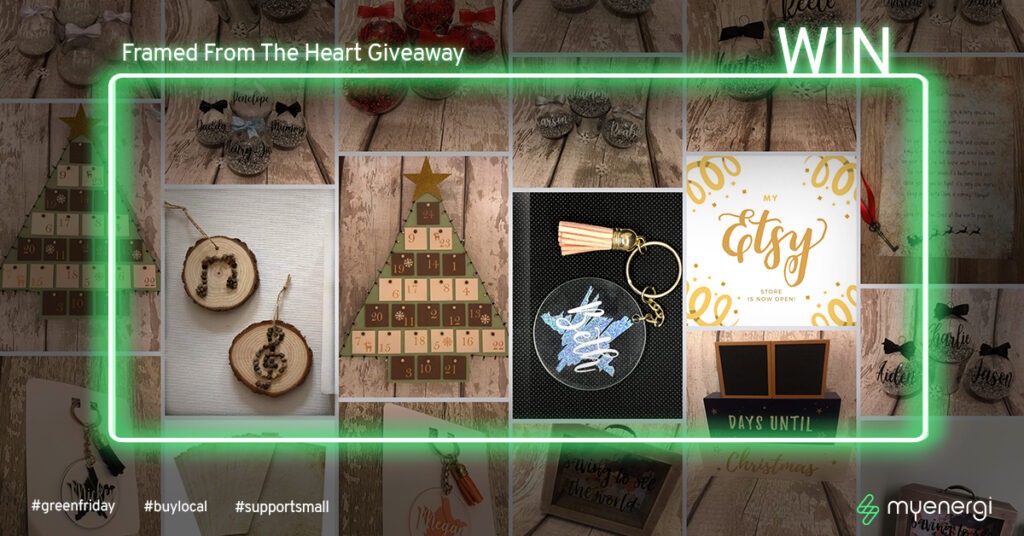 Daniella Draper – Daniella uses recycled gold and silver to make high quality pieces to stand the test of time, creating future heirlooms for the now and for generations to come. As worn by Kate Moss amongst other celebrities, Daniella is certainly helping to bring Grimsby & Cleethorpes based high fashion brands into the limelight, with stores opening across the UK including Lincoln & Beverley.
Multi-award-winning, British jewellery designer Daniella Draper has collaborated with myenergi especially for this year's Green Friday movement. We are so excited to share this exclusive, one-of-a-kind Daniella Draper necklace, inspired by the myenergi logo which has been lovingly handcrafted by Daniella herself.⚡ This 1st of its' kind, chunky, recycled silver necklace could be yours! Daniella supports the campaign as her uniqe and sucessfull jewellery business has strong roots to the Cleethorpes area.  If you'd like the chance to win this beautiful necklace, all we ask is that you follow, like, tag and share on myenergi's Daniella Draper post. See more from Daniella Draper here.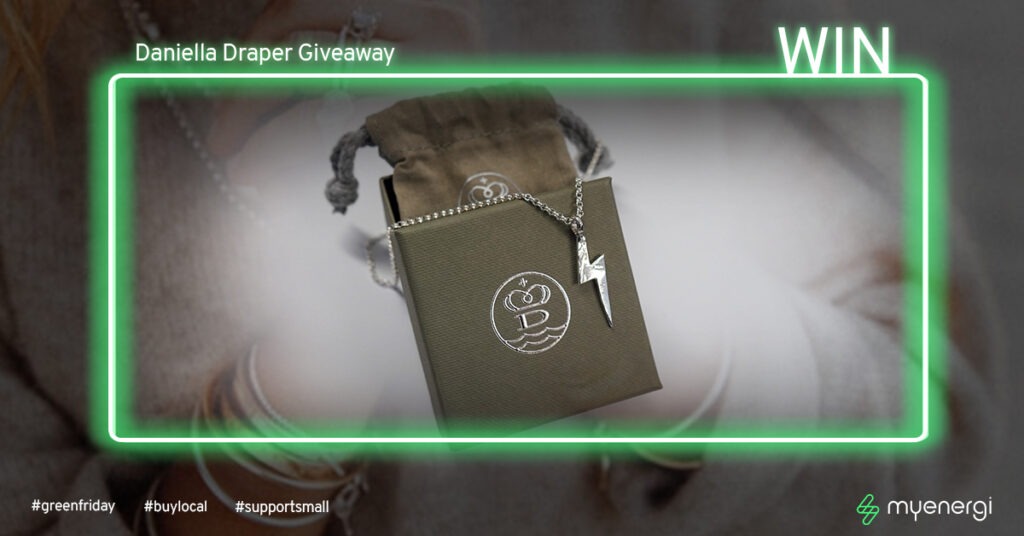 Extreme Sports
Forw4rd Skate Shop – A small independent forward-thinking retailer selling the finest Clothing, Footwear, Accessories and Skating goods on the market. Established 2004 in sunny Cleethorpes England.
Forw4rd stock the brands they grew up admiring, amongst new labels who share their ethos and passion for the lifestyles we live. This small shop situated just a short walk from the beach, is the heartbeat for all local skaters. The owners have seen a great rise in the popularity of extreme sport in this area, teaching budding skaters how to put a grip on their new decks, through to helping young people into jobs. This unique store has not only been a great place to buy gifts and great brands, but it has also been a gathering place for a community of people, who love board sports for many years…  See More from Forw4rd here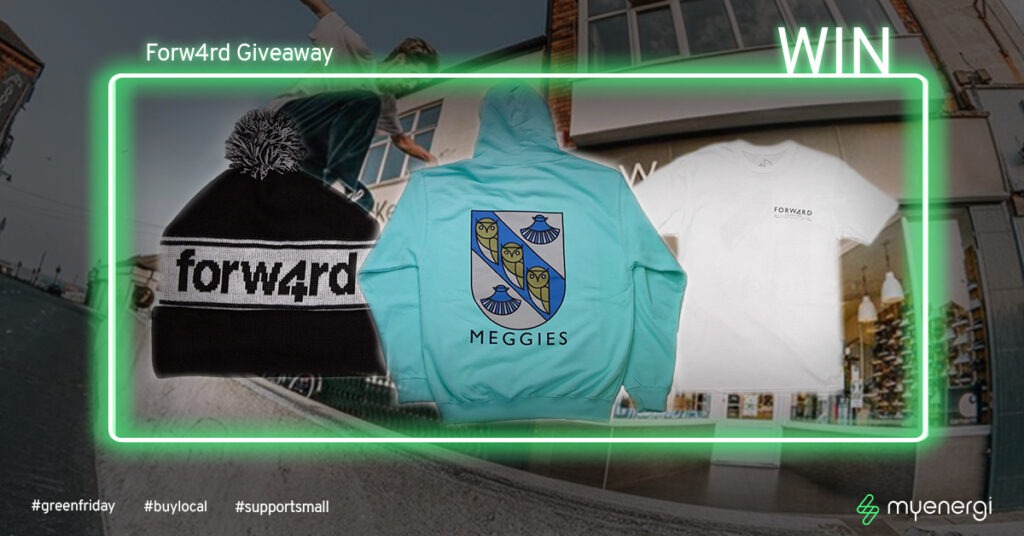 EBB & FLO – EBB & FLO is a lifestyle brand born from the shared values of owners Toni and Vince.  They have a simple philosophy: 'A deep respect and love for our blue planet.'  Their goal is to promote physical and mental well-being whilst minimising the environmental impact in all our products, activities and experiences.
myenergi have purchased a £30 gift voucher from this amazing family run business located on the North Promenade of Cleethorpes. EBB & FLO have a wonderful range of merchandise from t-shirts, candles to handmade jewellery. Or why not use the vouchers to have a stand up paddleboard session, you can paddle off into into the beautiful sunset at Cleethorpes beach.
We are passionate about sharing our love for the water, beach and outdoors! Whether you want to learn the Stand Up Paddleboarding, kayaking, explore or head out on a hire session – there are plenty of ways to get out on the water and enjoy Cleethorpes from a different perspective!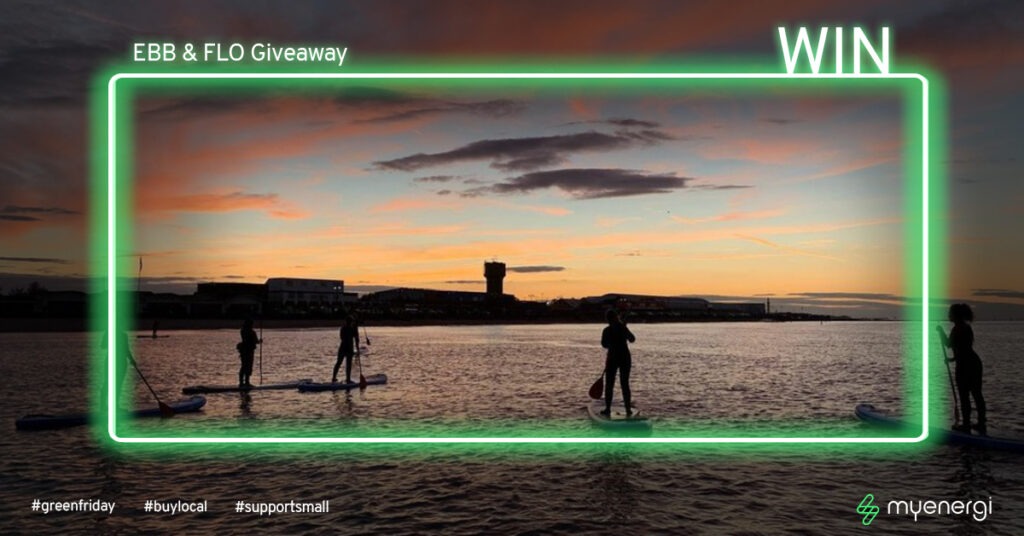 Food & Beverage
Riverhead Coffee – Riverhead coffee is the only independent coffee shop situated in Grimsby town centre, with a sister branch in the heart of Cleethorpes. Riverhead Coffee's aim is to bring a bit of city style to the town. After years of travelling the world and living abroad soaking up coffee culture, owner Nic, was inspired to bring something different to her hometown.
Fresh, funky interior, top quality locally sourced coffee, fab loose leaf teas, delicious artisan sandwiches and homemade sweet treats are served in a uniquely styled coffee shop. It's an eclectic mix of vintage and modern in a comfortable, welcoming environment.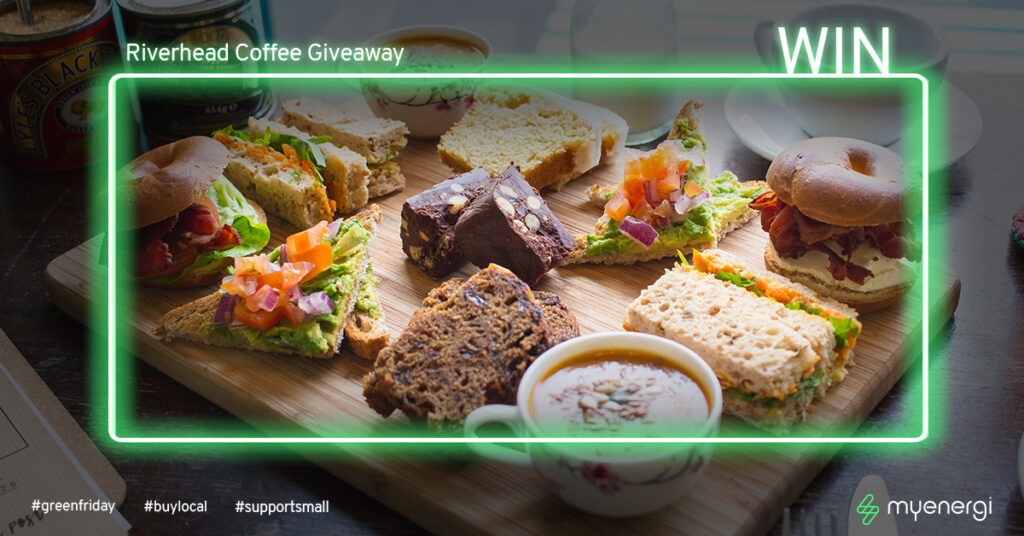 Docks Beers – Docks Beers is a craft beer brewery and taproom inside a converted church near Grimsby's famous Docks. Inspired by the hard work ethic of dockworkers around the world, Docks Beers make graft beer brewed with blood, sweat and tears.
Docks Beers canned beer is sold all over Lincolnshire and Yorkshire, they have a busy retail and webshop delivering nationwide. Offering a varied range of beers, from lagers, pale ales, stouts and saisons they offer something for everyone to try. myenegi have purchased £30.00 Gift Voucher for one lucky winner to give their tastebuds a treat from this young, hip business. Docks Beers also sell their own branded Gin and Rum, but if drinking isn't for you, they have hats t-shirts and more! To find out more go to www.docksbeers.com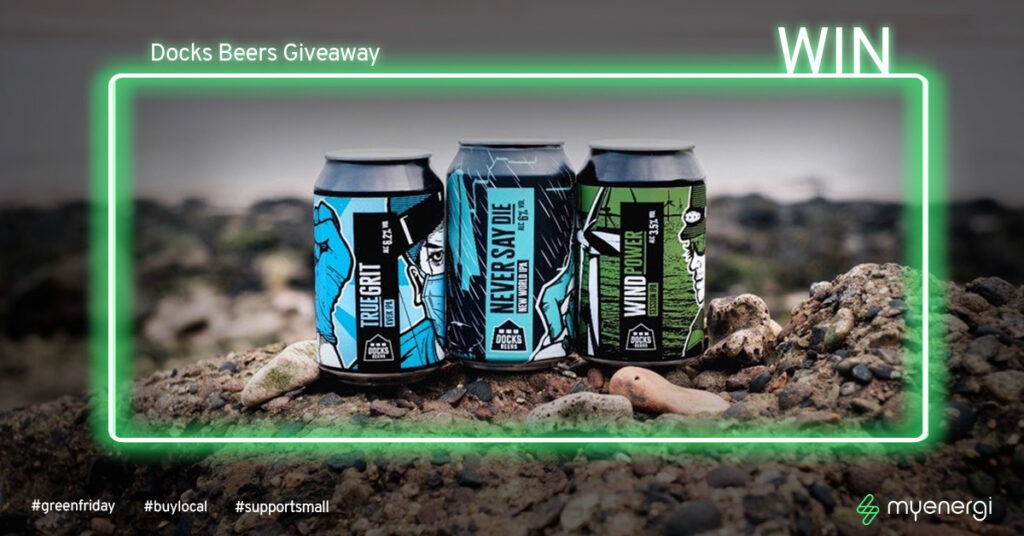 Healing Manor & The Lincolnshire Kitchen –  Healing Manor Hotel and Restaurant offer exquisite dining and eating experiences for guests from near or far.
The Lincolnshire Kitchen at Home is the perfect take away weekly treat! Available 7 days each week, you could have a picnic for 2 during the cold, dark, winter nights tucking into some Pig & whistle classics, grazing boards, Sunday roasts and dessert boxes. With the £50.00 gift voucher up for grabs, you could even save it for a special 1st trip out after lockdown is lifted. The Manor it self is a stunning English country house situated in 36 acres of parkland on the outskirts of Grimsby, Lincolnshire. Originally built in the 1700s, the nineteenth century Manor was built for the Dowager Countess of Yarborough. The Manor has been a part of the history of the area for many years. Offering a relaxing, tranquil location for whatever your means. Yes Please! find out more here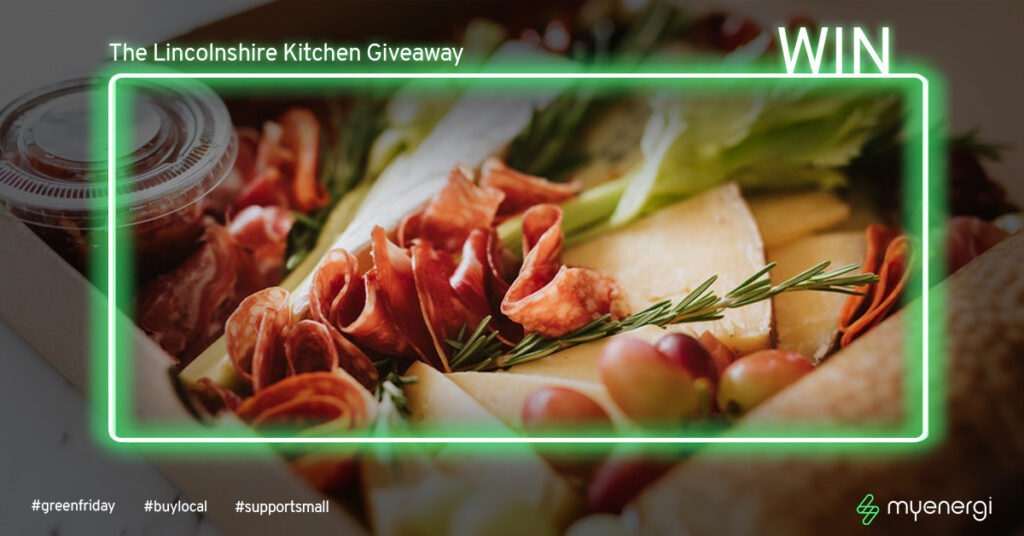 Supporting Local
Supporting local, what does that mean?
There are many great reasons to buy and support local business. When purchasing locally, you are choosing to support someones dream and strengthen your own community. Local sourcing of food for example, could mean buying your meat from a local butcher, your vegetables from grocery stores, your milk from the milkman and your bread from a baker. Choosing to support your local business keeps wealth circulating in your area instead of going to far-away corporations or retail giants.
Every time you support small or buy locally, the person who receives your custom is guaranteed to smile. As well as the economic benefits, buying locally reduces your carbon footprint. Being able to walk to your corner shop not only increases your daily step count so you can eat more mince pies, but it has so many environmental benefits. Plus why buy and eat food that travels hundreds of "food miles" if we can have fresh, local options which are on our doorsteps?
Shop Small
We aim to encourage shoppers to consider purchasing locally and shopping out of community spirit, as an alternative to shopping by habit. There are so many unique handcrafted gifts and items, local products and opportunities for sale, that cannot be easily found online.  The local community needs to pull together now, more than ever before to protect local passions, jobs, livelihoods and with this in mind, we have come up with a few ways in which we can all chip in and help!
Using social media platforms such as Instagram (popular for online smaller business) use #'s such as #handmade #supportsmall #supportlocal #smallbusiness #christmasideas. These will bring up lots of images where you can get inspired, support small and have those gifts ordered before Christmas.
Remember to like, follow and share if you find a business that you like. This helps other people find them too!
Leave a great review – We all like to check if others are happy with products we buy online. If you have had a good experience with a small business, leave them some love by giving them 5 stars or a happy comment on how great your experience was with them.
Thanks for reading!
T's&C's apply: By entering the Green Friday giveaway, users are deemed to have read, understood, and accepted all of these 'Terms and Conditions' and agreed to be bound by them and any requirements set out in accompanying material.
2. The Giveaway is open to all residents of the UK aged 18 or over.
3. The Giveaway period shall run from 00:00 on 18th of November 2020 until 17:00pm 27th November  2020 subject to the specific details set out in the relevant sections below. Any entries received after 17:00pm that day will not be counted.
4. There will be 9 prize draws during the Giveaway period, only 1 prize per person.
5. Entry into the Giveaway is free and upon entering the Giveaway you are agreeing to these terms and contitions.
6. By entering the Green Friday giveaway, entrants are deemed to grant permission to myenergi for their entry, name, Twitter handle, Instagram handle, image, picture and avatar to be used. Winners may be asked to participate in unpaid promotional related publicity unless prohibited by law.
7. Entrants can enter the Giveaway multiple times and each will be classed as an individual entrance.
8. The winners will be selected at random by a computer from all valid entries (must follow all steps stated above). All decisions in connection with this Giveaway are final.
9. The winners will be notified by direct messaging the day following the winner selection. Winners will have three (3) days to respond providing their address in order to claim their prize.
10. The prizes will be sent out to the winners by myenergi.
11. myenergi is not liable for any entries that are lost, incomplete, delayed, illegible, corrupted or damaged.  Proof of upload does not constitute proof of receipt.
12. There is no cash alternative and prizes will only be given to the confirmed winners.
13. myenergi reserves the right to offer alternative prizes of equal value should the advertised prizes become unavailable for reasons beyond its control.
14. myenergi reserves the right to (a) disqualify any entrant which it believes has contravened any of these Terms and Conditions, and (b) select an alternative winner in respect of any prize they may have won.
15. The allocation of the prizes is final and binding and no correspondence will be entered into, unless requested by an entrant.