myenergi, pioneer of the world's first eco-smart EV charging device, has announced an electrifying new partnership with the EV Café. As part of the agreement, myenergi will take the official charging systems category sponsor position for 2021/2022.
Founded during the COVID-19 pandemic, the EV Café is an online panel discussion created to promote electric vehicles, share experiences on zero emissions mobility and connect the EV sector with industry experts. Aired every month, the broadcast brings together thousands of evangelists to discuss the global transition to electrification.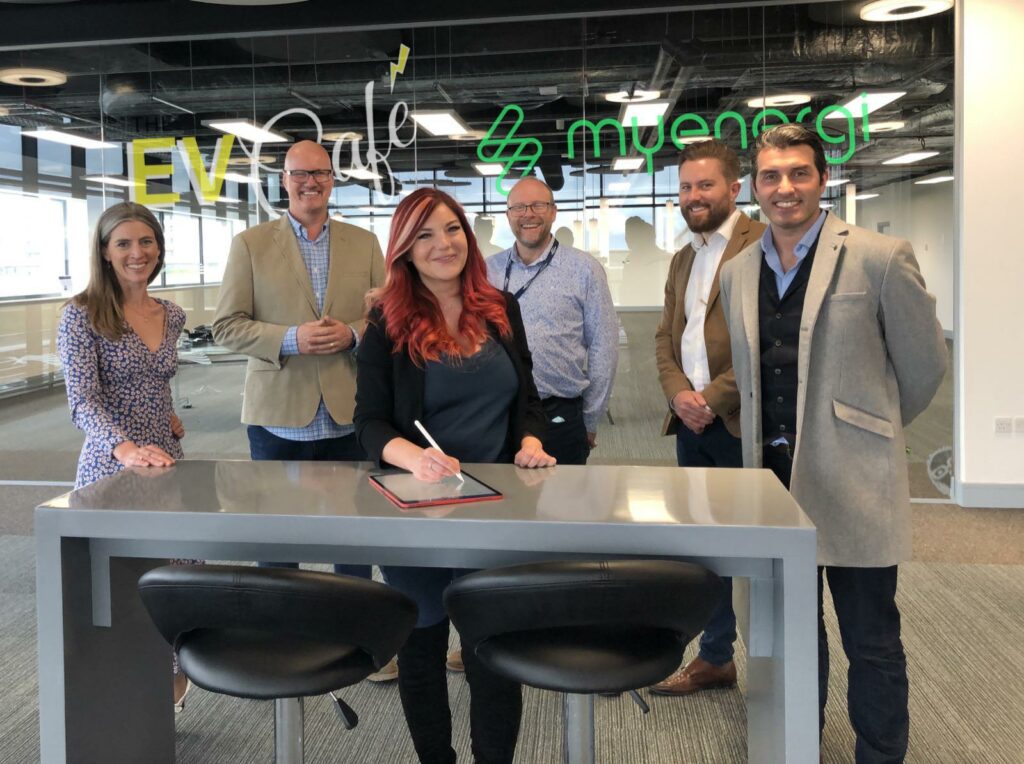 Kate Tyrrell, events and relationships manager of my energi: "The EV Cafe has quickly become a much loved webinar across the industry. The eclectic mix of experts across the EV sector inject fun back into zoom meetings. The team continue to secure incredible guest speakers and keep us all thoroughly entertained. We are thrilled to sponsor the EV Cafe, who up until April have been self funded. Now we hope to see the team travel around more, make even more mischief and take the positive EV message to a bigger audience."
A regular guest on the Café and a true enabler of zero emissions mobility worldwide, myenergi is renowned for designing the zappi EV charger. The first device on the market capable of utilising 100% renewable energy, myenergi is committed to minimising reliance on natural resources and decarbonising the future of transport.
Jordan Brompton, co-founder and CMO of myenergi, commented: "As businesses begin the transition towards electrification, it's more important than ever to discuss best practice, learn from the experiences of others and ask questions to support your journey. The EV Café brings together the world's leading experts in a collaborative environment to share insight and drive change.
"Our partnership with the EV Café will help us to spread the message of eco-smart EV charging and the benefits it can deliver for businesses and their employees. We're really looking forward to kicking things off and joining the EV Café as charging systems category sponsor for the next year!"
John Curtis, head of sustainable marketing at the EV Café, added: "myenergi has always been a big supporter of the EV Café, so we're excited to welcome the team on board as our first official sponsor. As a simple initiative started at the beginning of lockdown to bring the industry together virtually, the project has since become a thriving community reaching thousands of individuals worldwide.
"With myenergi on board, we can continue to spread the message of low emission transport, championing the industry with insight from our experts."
For more information about myenergi's first-to-market range of eco-smart technologies, visit: www.myenergi.com. For more information about the EV Café, or to become a patreon, visit: https://www.patreon.com/EVCafe.