myenergi charges up electric car club at the UK's most sustainable property development
Springfield Meadows, a climate-positive, net-zero development of 25 homes in Southmoor, Oxfordshire, is set to benefit from the installation of zappi EV chargers. The units are manufactured by myenergi, designer of the world's first renewable energy-compatible EV charging point zappi.
Interest has been fantastic and the highly sought-after development has only a couple of houses left to sell. Each of the 25 homes are built to Passive house standards, achieving net-zero energy and going beyond net-zero carbon to become Climate Positive. This means that more than the total embodied carbon used to manufacture and build each house has been effectively offset.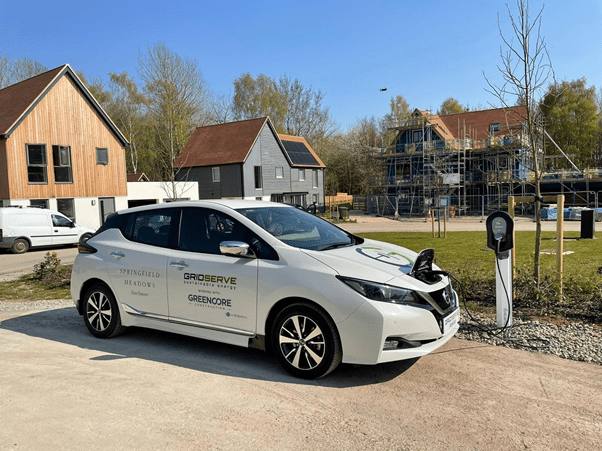 Ssassy Property's build partner, Greencore Construction, uses the Biond build system. This is an off-site manufactured, closed panel timber frame construction, insulated with lime hemp and natural fibre insulation to offset carbon.
Families purchasing a property are encouraged to forego a second car and instead participate in the site's groundbreaking electric car club. The club will provide residents with access to two fully-electric Nissan Leaf EVs, via a leasing arrangement with Gridserve, which will be charged with 100% renewable energy via the myenergi ev charger units.
James Pritchett, Associate at developer Ssassy Property, commented:
"We're pleased to be able to offer zappi EV charging points at Springfield Meadows. This is a ground-breaking housing development and the most sustainable in the UK. The vision of myenergi has helped us to offer a net-zero carbon transport approach and we're one of the first companies to offer this."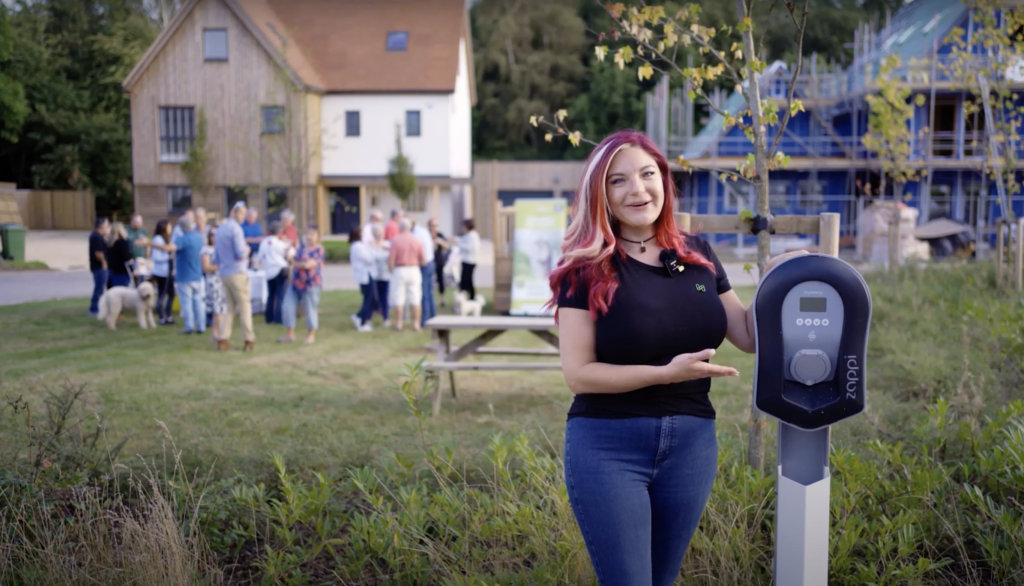 Jordan Brompton, co-founder and CMO of myenergi, commented:
"We're thrilled to be involved with the Springfield Meadows development. The site is truly visionary, forward-thinking and exactly where we, as a society, need to be headed in terms of new housing stock.

"It is a privilege to be working with the Ssassy team and providing zero-carbon charging to users of the electric car club. It's the perfect example of how innovative thinking can further reduce our impact on the environment."