myenergi, pioneer of the world's first eco-smart EV charging device, has been named as one of Heathrow Airport's ten Global Britain Business Champions for 2021. Profiling some of the UK's most innovative companies, the campaign aims to celebrate those who have helped to keep the country trading throughout the COVID-19 pandemic.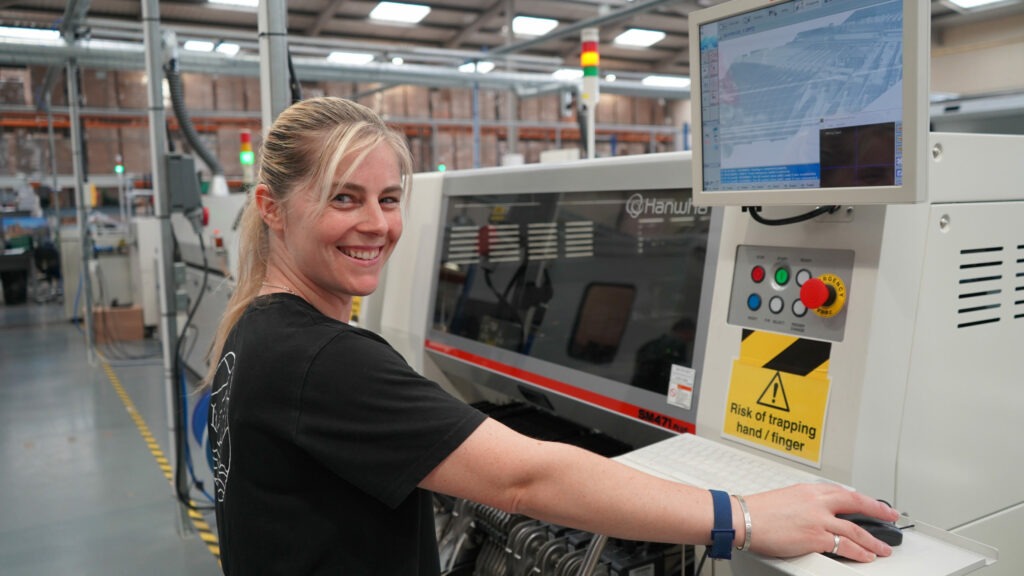 Recognised for its revolutionary product range and rapid international growth, the Lincolnshire-based company has quickly grown from a team of two to a workforce in excess of 200. Recently shipping its 100,000th unit, myenergi exports worldwide and operates subsidiaries in Ireland, Germany and the Netherlands.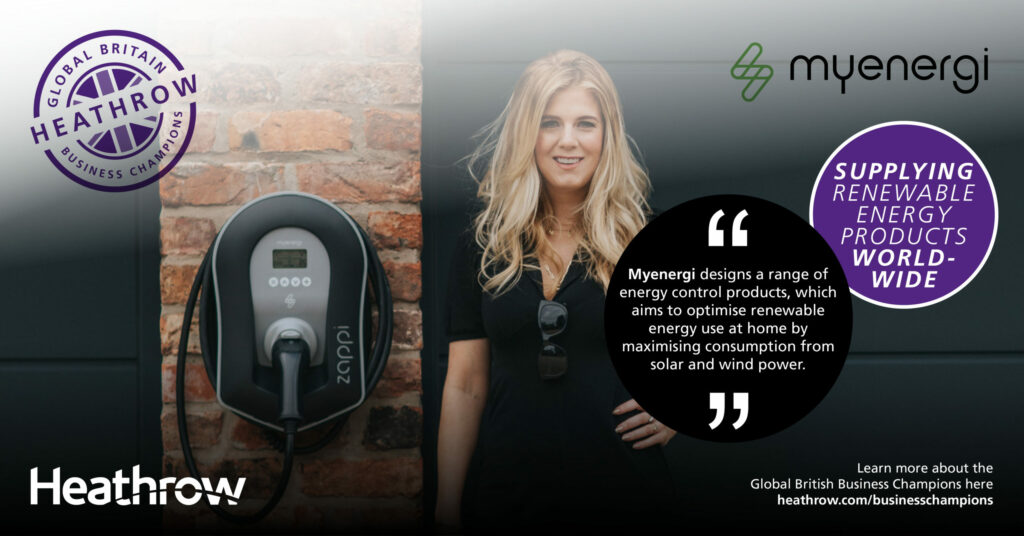 During 2020, myenergi experienced record growth, with profitability increasing by 2,250%. Since the start of the pandemic, the company has opened a state-of-the-art flagship headquarters in Stallingborough and revealed plans to build a 45,000 sq ft production facility to further support international growth.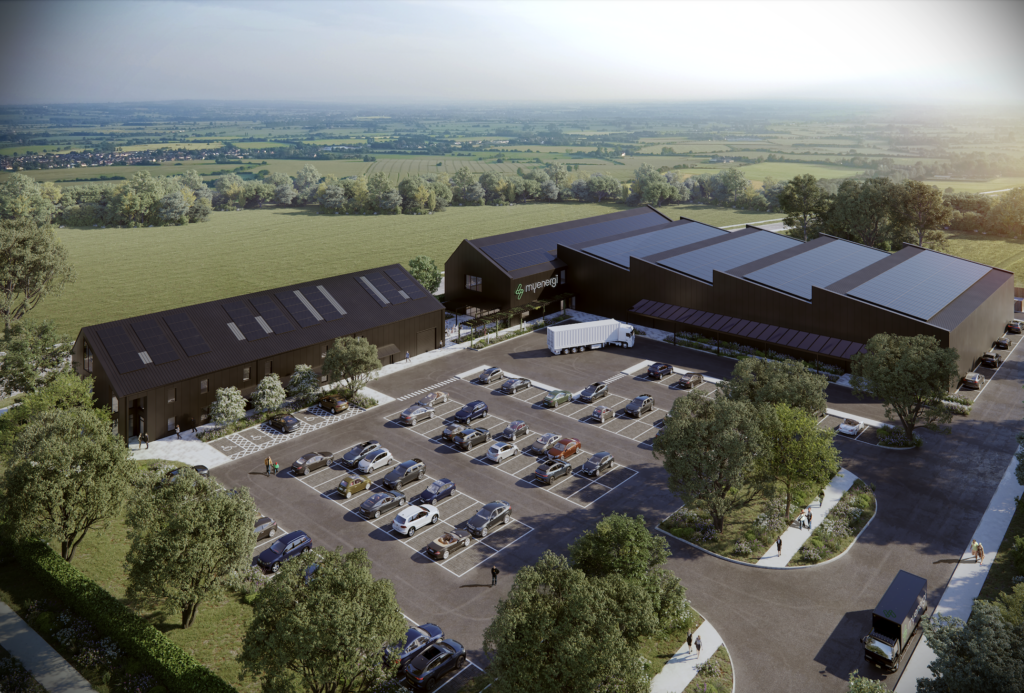 Jordan Brompton, co-founder and CMO of myenergi, commented:
"Being named as one of Heathrow Airport's 2021 Global Britain Business Champions is a real honour. As myenergi continues to grow internationally, multimodal logistics solutions play an essential role in our export success. Being recognised for our growth and commitment to innovation is truly humbling.
"As a global business, being connected to our subsidiaries via a short flight is important to ensure the smooth running of our day-to-day operations. While we may only visit them once every year, maximising travel efficiencies is key. Heathrow is an important hub for international business travel – it's the UK's best-served airport and has excellent facilities."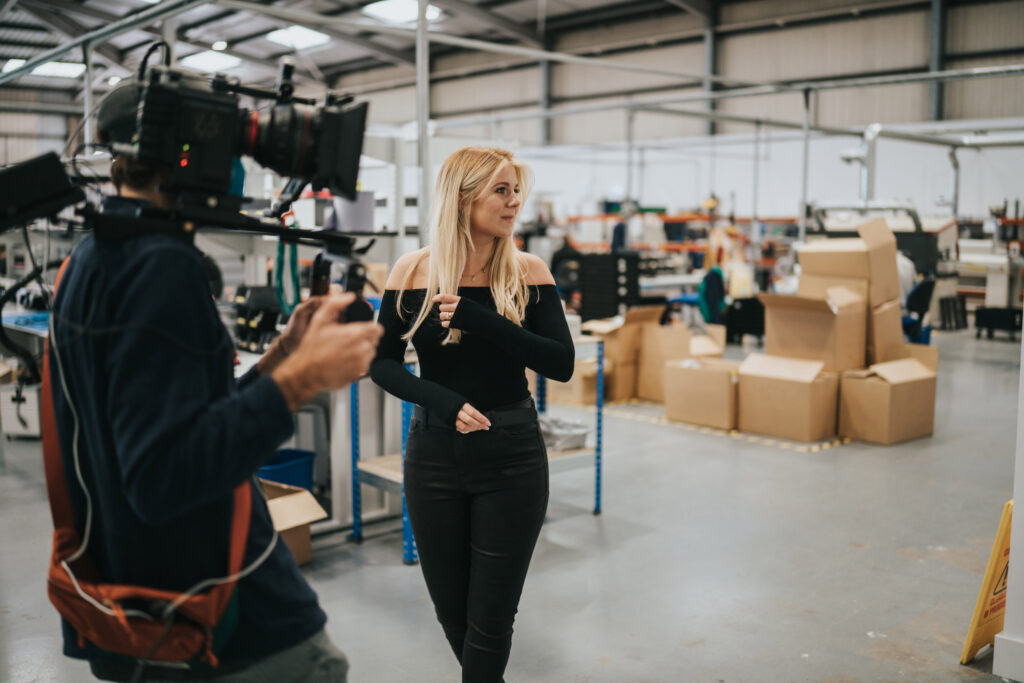 Martin Vickers, Member of Parliament for Cleethorpes, added:
"I'm delighted to hear that myenergi has been selected as one of the Heathrow Business Champion winners. "I was pleased to visit their premises recently and hear more about their work and future ambitions. This is a fantastic local company with great determination, working in the renewable industry to make the world more environmentally friendly."
myenergi is renowned for designing the world's first eco-smart electric vehicle (EV) charger. Capable of utilising 100 per cent green energy generated from solar PV (photo voltaic)  panels or wind generation, it gives users total control of their vehicle charging experience. For more information about myenergi's first-to-market range of eco-smart technologies, visit: www.myenergi.com.