With Earth Day only a week away (22/04/2021), we have decided what better way to embrace this event than for everyone to get involved in some new 'green habits' for 1 month in the spirit of myenergi's very own Green Reset.
For ourselves and many others every day is Earth Day. This years theme is "Restore Our Earth" and we wanted to share 10 easy ways in which you can get involved in our green reset, make a few simple swaps and start living a greener life and help to restore our Earth.
myenergi and #TheGreenReset: Your guide to eco-friendly living
It's no secret that our modern lifestyles put significant pressure on the environment. But while making positive, meaningful changes, it is also fairly easy to put them off. That's why we're launching #TheGreenReset – a national initiative challenging householders worldwide to swap their wasteful ways for environmentally friendly alternatives.
Set to launch on World Earth Day (22 April 2021), the initiative aims to demonstrate just how easy it can be to make a sustainable difference. As part of raising awareness, we're hosting a competition to win a selection of eco-friendly smart home tech gadgets. Join lifestyle influencers Coral Golding, Dean Bartle, Grace Beverly and share your eco changes on social media, remembering to tag us when you do!
Don't know where to begin? From small steps like ditching single-use plastics and shopping local, to larger changes such as investing in solar panels for your home or switching to an electric vehicle, here's ten suggestions to get you started for you and your family:
1. Energy saving hacks
Turning off household appliances rather than leaving them on standby, flicking the light switch off when you leave the room and getting to grips with your thermostat are just a few simple ways you can conserve energy. As summer is on its way, why not try some of these for 1 month during #Thegreenreset, not only will this reduce your environmental impact, but also your monthly electricity bills!
  Turn off standby appliances
Turn appliances off at the plug can save an average of £30 a year. Turn off to save up!
Invest in plug sockets that can be turned on and off and monitored via your phone, this is also a great way to make sure your family are safe at night without having any plugs left on.
Turn down your thermostat
Over a third of the money spent on energy bills is goes towards heating and hot water costs.
Turning your heating down by just 1 degree could save up to £80 a year – why not go wild and turn it down by 2 degrees!
Dare we suggest it… yes we do! Turn your thermostat off for the summer. On those chilly evenings you can grab an extra cosy jumper, snuggly blanket or cuddle up with a loved one when it gets chilly.
Insulate Your Home
   Insulating your loft and cavity walls is an effective way to shave around £135 off your annual energy bills. Especially so, If you live in a home with numerous external walls such as a typical semi-detached house and even more so if you're living in a detached house, seeing a faster return on investment.
If you're feeling inspired by all these money saving tips and want to go bigger, why not spend this week looking into grants and schemes available from the government such as the Energy Company Obligation (ECO). The Energy Company Obligation is a government energy efficiency scheme in Great Britain to help reduce carbon emissions and tackle fuel poverty.
2. Upcycle and recycling projects
Step away from them screens for a few hours and get your creative juices flowing! The age old saying 'one mans trash is another mans treasure' can be a great way to save money and take something thats unloved and transform it into something new and improved.
Get the kids involved with smaller crafty projects and see where your imaginations can take you. Or maybe you're feeling inspired and want to use the 4 weeks of the green reset to try something more complex?  It's always nice to know that you have something that is completely unique, maybe you'll learn to love the little parts of it that didn't quite go to plan. The sentimental values and the great memories these upcycled pieces can create is something money can't buy.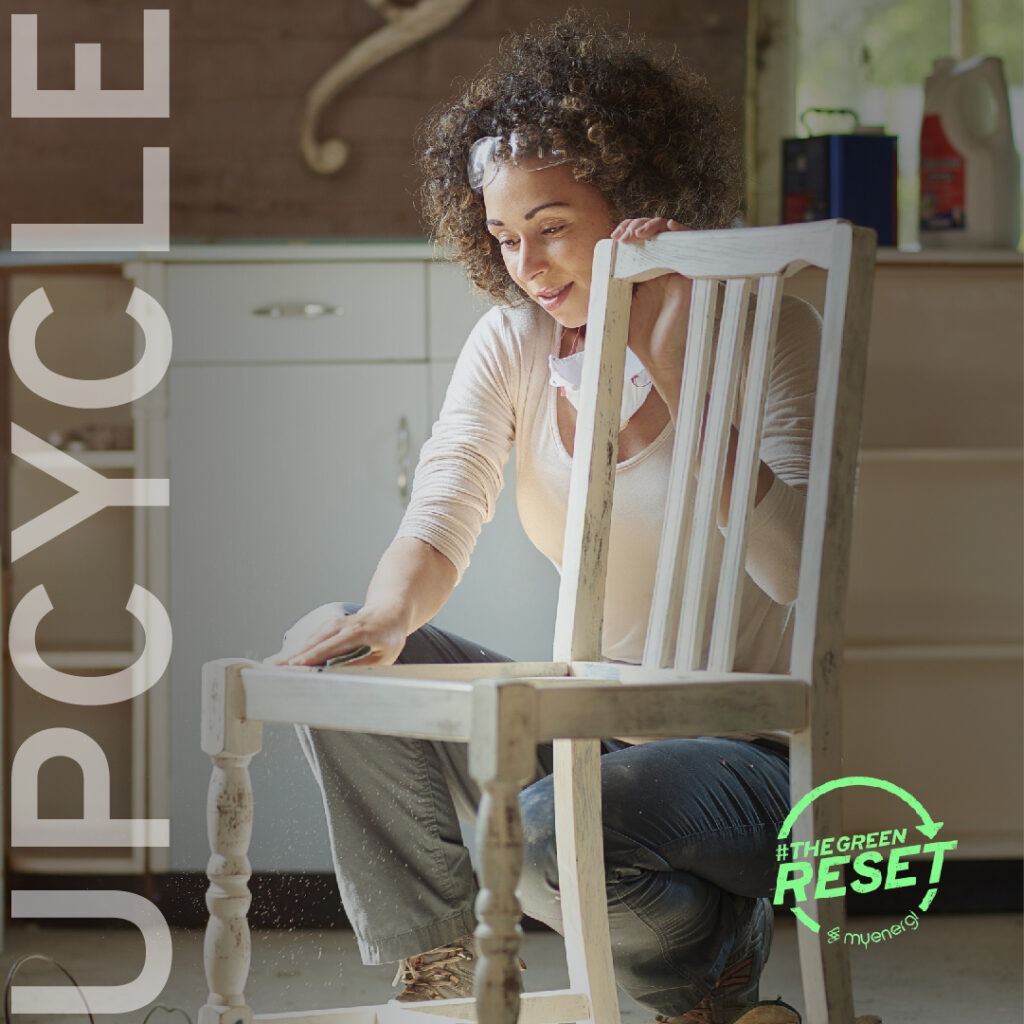 Ontop of all the skills you will learn and memories you will make, the environmental benefits of upcycling are huge!  It can dramatically reduce the volume of discarded materials and waste being sent to landfill each year, it also reduces the need for production using new or raw materials which means a reduction in air pollution, water pollution, greenhouse gas emissions and often a conservation of global resources. Some project ideas you could try below:
Wash out old tin cans, decorate with paints, collage or by making holes in them to create pencil pots, plant pots or a little money tin for a rainy day.
Have a fun day out at the beach or in the woods looking for drift wood, sticks, seaglass or anything else which you like the look of, using a glue gun you can make them into wild magnets for your fridge, revamp a photo frame or string together to make a cool piece of art for your garden.
Scout out some furniture in the house or on a marketplace that needs some TLC, give it a sand down, change the handles, try painting it a different colour, or maybe even multi coloured!

3. Reduce food miles & minimise waste
There are a number of reasons why buying local produce is great for you and the planet. As well as supporting the local economy, there's normally a lot less packaging involved and the produce is often fresher! What's more, there's a notable reduction in food miles, so you're getting higher quality food while reducing the use of fossil fuels. What's not to like?
It's estimated that UK households waste 4.5million tonnes of food every year, which creates greenhouse gases 21 times more damaging to the environment than CO2 when left to rot in landfill. So to prevent food waste from being damaging to your pocket and to the environment, follow these tips:
Buy less – By reducing the amount of food you buy, you reduce the amount you throw away.
Make somethings from your leftovers – There are so many different recipes to follow that use leftovers. From soups and stews to stocks and broth, the possibilities are endless! get inspired here with 60 recipe ideas for left over food.
Cooked too much? Use it to your advantage and place that extra portion in a reusable container, pop it in the freezer and save it for another day. Cut costs, cut waste and saves on washing up!
Plan your meals – Go to the supermarket with intention. Rather than buying on the day, plan your meals, write a list and stick to it!
4. Invest in sustainable products
As more of us become aware of harmful industry practices, we are striving and searching for more sustainable alternatives. As many of you may have found, our society isn't built to support these 'green habits' such as going plastic free, eating a vegan diet or trying to lower your carbon emissions. By making little changes like bringing our own bag to the super markets, choosing a bar of soap over a bottle of shower gel, refusing a plastic straw or investing in our own reusable coffee cups, it sets a standard that will help push companies to follow.
Below are some ideas, tips and swaps for eco living:
Don't throw away all your plastic items in your home in the pursuit to go plastic free, this is just contributing to the problem, instead, try to use what you have for as long as possible until it needs replacing.
Bags for life… For LIFE, lets be honest, we have all seen someone use a bag for life as a bin bag *head in hands moment* these types of carriers are more durable if they get into the natural environment taking up to 1000 years to break down into micro plastics which continue to absorb toxins and pollute the environment. So to tackle this problem, make your own tote bags out of old clothing, curtains, or buy from a company who supports something bigger such as surfers against sewage, Check our their tote bags here
Swap defuser sticks which can trigger respiratory problems or be poisonous for your animals for natural candles such as Ebb and Flos Wellness Candle  which you can find here.
Take a reusable coffee cup to your favourite local coffee shop. We recommend Chillys – take a look here
Use Bars of soap without plastic packaging instead of shower gels.
Next time your toothbrush has served its time, try swapping to a bamboo toothbrush, ones with charcoal claim to help make your teeth whiter too.
Remove single use plastic products from your cleaning routine and swap to to a cleaner way of cleaning with Ocean Saver Products
When we collectively support responsibly manufactured products, fair-trade standards, and be more mindful with our investments, we are pushing those that are still implementing environmentally-harmful and dishonest practices to make the necessary changes in their company culture. Simple changes amongst the masses encourages big changes across big industries.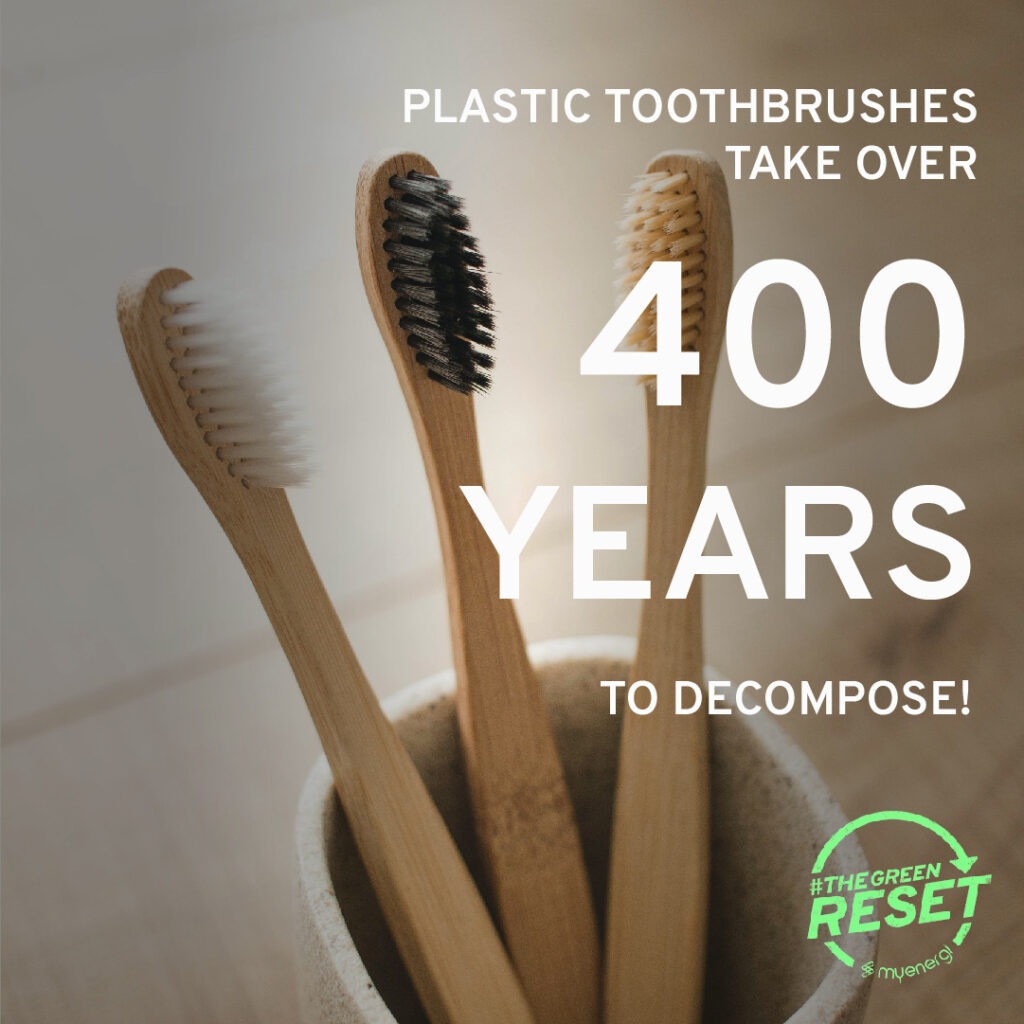 5. Grow your own
With summer on the horizon, think of how much fun you could have with the kids, grandkids or even a little healthy competition between friends growing your own fresh fruits and vegetables! There is something magical about planting seeds in some dirt and waiting to see the little babies start to sprout up into a wild array of stems, leaves and shoots. Besides being extremely proud of your handywork, there will be no plastic packaging, you won't have to travel to the supermarket and they will always be 'field fresh'! You could even gift your family and friends with any quirky extra produce.
If you don't fancy yourself as a green fingers or haven't got a garden space, why not treat yourself to some low maintenance, easy keepers like succulents or air filtering plants. Every home looks great with a burst of green here and there and air filtering plans such as the resilient spider plant is the perfect choice. It battles toxins such as carbon monoxide and xylene, a solvent used in rubber industries and printing textiles.
Succulents are easy to keep and are great to have around the home. Aloe vera alone has many wonderful benefits from healing burns, reducing acne and nourishing dry skin, this remarkable plant contains enzymes, antioxidants, vitamins A and C which means you can save money and look great without even leaving the house!

6. Travel Green!
Cycle, walk, skip, piggy back (pag if you're from the North East). Now that spring has well and truly sprung, its the perfect opportunity to up your step count, get your heart beat up and swap your car for alternative travel methods. Or if you need your car have a read about some of the benefits of going electric:
Did you know the cost of electricity required to charge an electric vehicle (EV) is around 40% less than the cost of petrol for driving a similar distance? By choosing to drive an EV you are reducing the amount of harmful emissions being released into the atmosphere.
To take it one step further, at myenergi we have designed the world's first solar compatible EV charger – zappi. Alongside operating as standalone plug and go charger, it has the ability to utilise 100% green energy generated from your solar panels. Complete with a whole host of carefully-designed features to give you complete control of your charging experience, it can be paired with the myenergi app to utilise economy tariffs, deploy a boost function as well as provide insightful monitoring data. Amazing right?!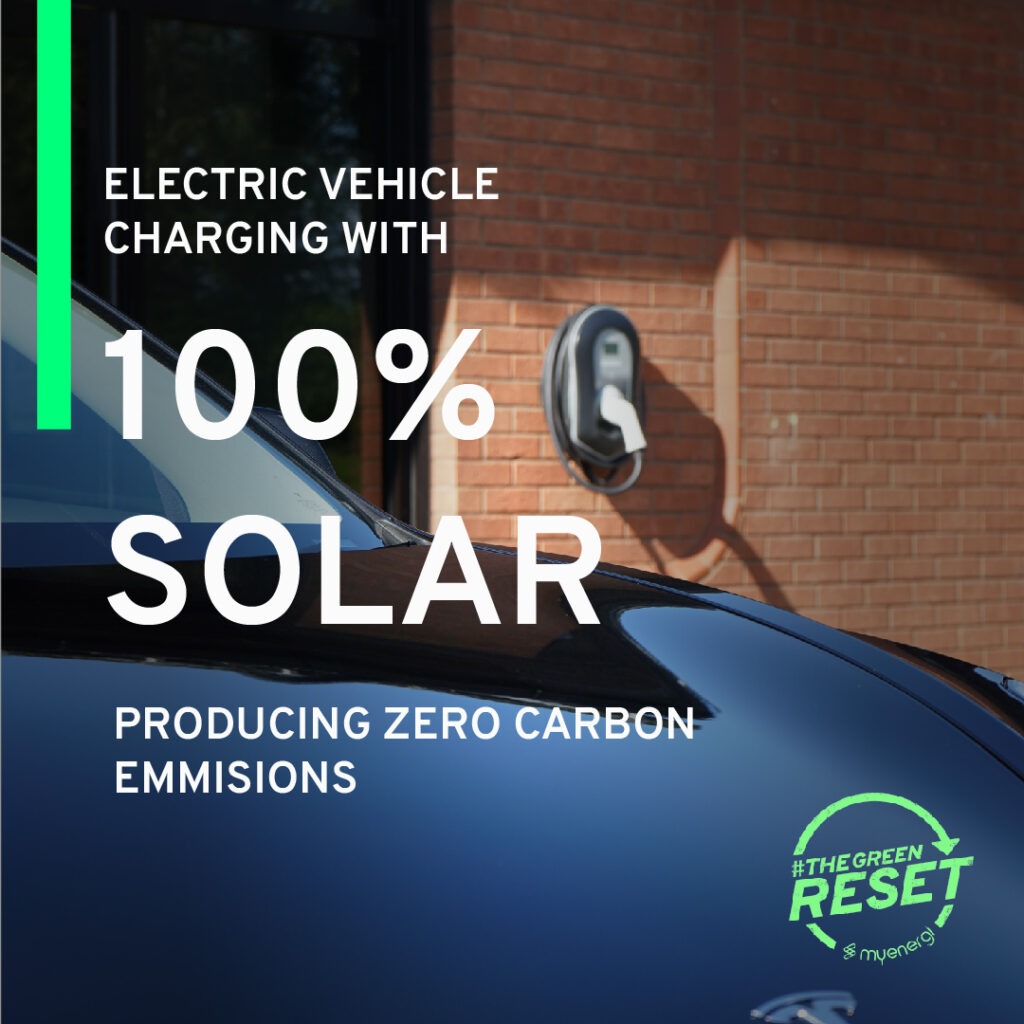 7. Be Mindful When Buying Clothes
Clothing waste in the United Kingdom and around the globe is at an all time high. Our throwaway mindsets, lack of care and education when making new purchases is having a negative ripple effect on people and the planet. From the early farming processes right through to manufacturing and packaging, the fashion industry is now known as the second most polluting industry in the world.
Buy less, choose well, and make it last. For the green reset starting 22nd April 2021, challenge yourself to try to shop second-hand or mend clothing that needs a little TLC. Upcycling existing resources means that we don't have to use any new raw materials in the production process. 80 Billion garments are produced each year and on average we only wear each item 7 times before it ends up in the bin.
Cotton covers just 2.4% of the world's cultivated land but uses more of the world's pesticides and insecticides than any other single major crop. Did you know that it takes 2,700 liters to produce the cotton needed to make a single t-shirt? and the pesticides used are some of the most harmful to our health and environment… go organic!
Bag up clothes that you don't wear anymore and pass it around family and friends before taking it to a charity shop.
Invest in better quality items that will last longer and you will love wearing.
Check for industry standards labels such as 'fair trade' or 'organic cotton'.
Research ways in which you can mend or repair the clothes you have, here are some ideas to get started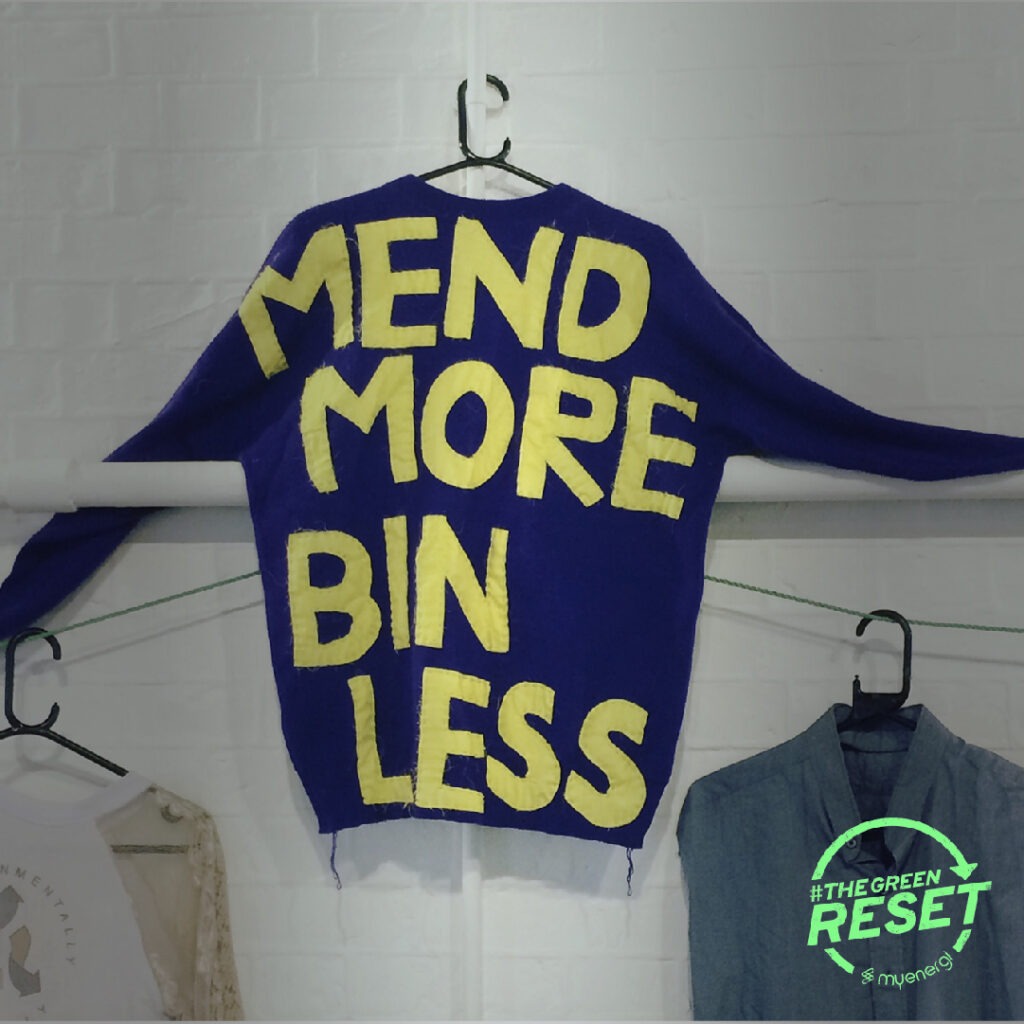 We have teamed up with Zebedee Management the specialist talent agency that increases the representation of people who have until now been excluded in the media, including people with disabilities or alternative appearances and trans/non binary. In spirit of #TheGreenReset, Zebedee showcased beautiful sustainable pieces in a fashion shoot in the Peak District with the help of myenergi. Using #TheGreenReset we can all find new ways to live eco friendly lives and Restore Our Earth™. Sustainability is about durability.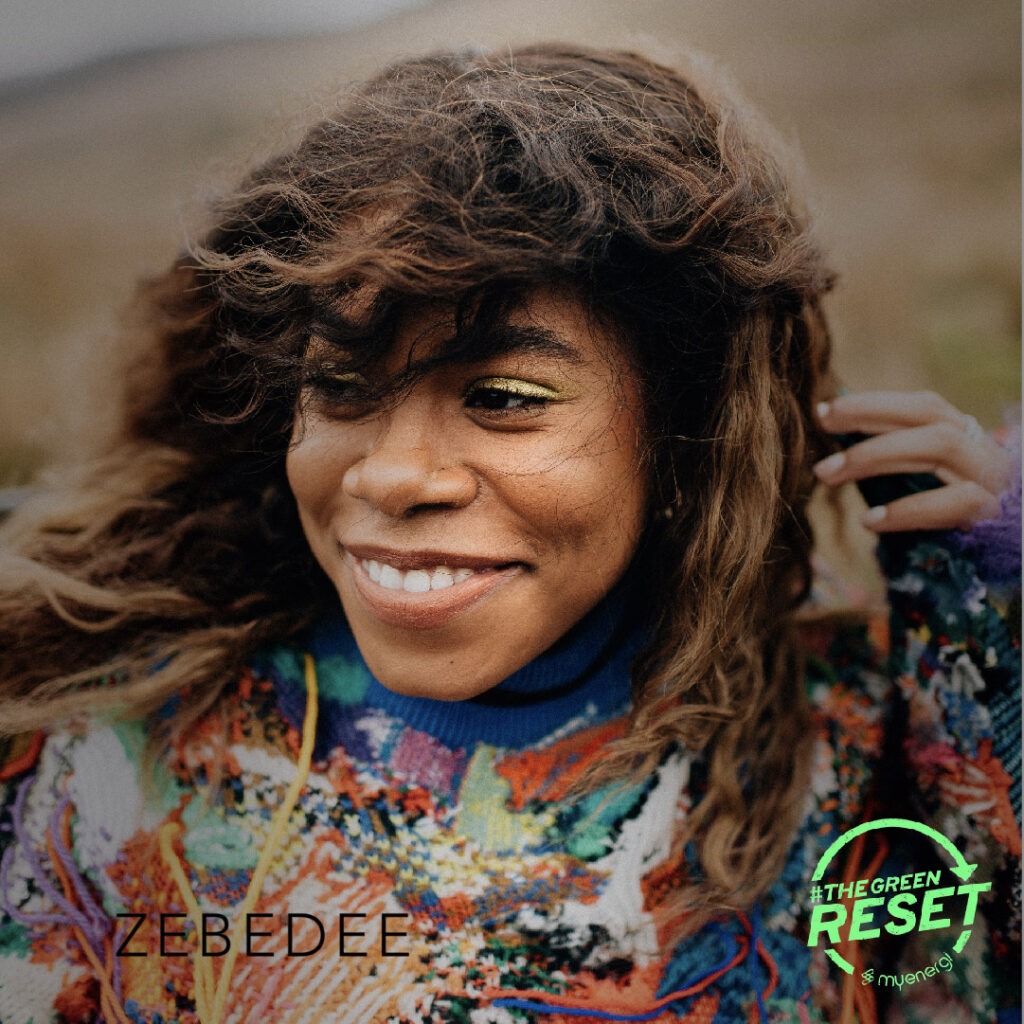 8. Care For Our Ocean
The ocean is a delicate Eco system of undiscovered depths which covers 71 percent of the earths surface. Recently media and organisations are shining a spotlight on some of the most poignant problems the globe is facing, and a lot of it starts with our oceans!
Surfers against sewage are making sure the government recognise the importance of a thriving ocean, for the planet and people, and to utilise its capacity as a solution to the climate crisis.
1. OCEAN REWILDING AND BLUE CARBON HABITAT RESTORATION

We want to see an increased investment, and associated targets, in ocean rewilding to allow blue carbon habitats to thrive and actively remove carbon dioxide from the atmosphere in order to achieve negative carbon emissions.
2. IMPLEMENTATION OF HIGHLY PROTECTED MARINE AREAS (HPMAS)

We want to see the implementation of HPMAs to fully protect marine species from human disruption and to allow ecosystems to recover. We need marine areas where deep sea mining is banned, commercial fishing is prevented, oil and gas exploration is ceased and pollution inputs are tightly regulated.
3. RECOGNITION OF THE IMPORTANCE OF MARINE ECOSYSTEMS FOR HUMAN WELLBEING

We want governments at COP26 to acknowledge the pivotal role the ocean plays in sustaining economies and societal well-being and to ensure protection of coastal communities against the climatic changes we can no longer prevent, such as sea level rise and flooding.
Other hot topic in the media is the new Netflix documentary Seaspiracy, experts claim that fishing takes 2.7 trillion fish from ocean every year. Marine biologist Dr Sylvia Alice Earle shares that the ocean will be empty – and soon if fishing continues at the rate it is currently at. "The estimate is by middle of 21st century if we keep taking wild fish at the level we are today there won't be enough fish to catch," predicting virtually empty oceans by by as soon as 2048," she shares.
As well as over fishing, ship slavery and bottom trawling, this sheer amount of innocent marine life and coral that is destroyed cannot continue, as many as 50 million sharks are caught every year and are categorised as 'bycatch', which is a term used to described fish and mammals that are unintentionally caught in the process of mass fishing.
At the end of the documentary statements were made about how you can help.
If you feel passionately about our climate crisis you can start making a difference straight away by signing the petition below:
Sign the Ocean Climate Petitions Here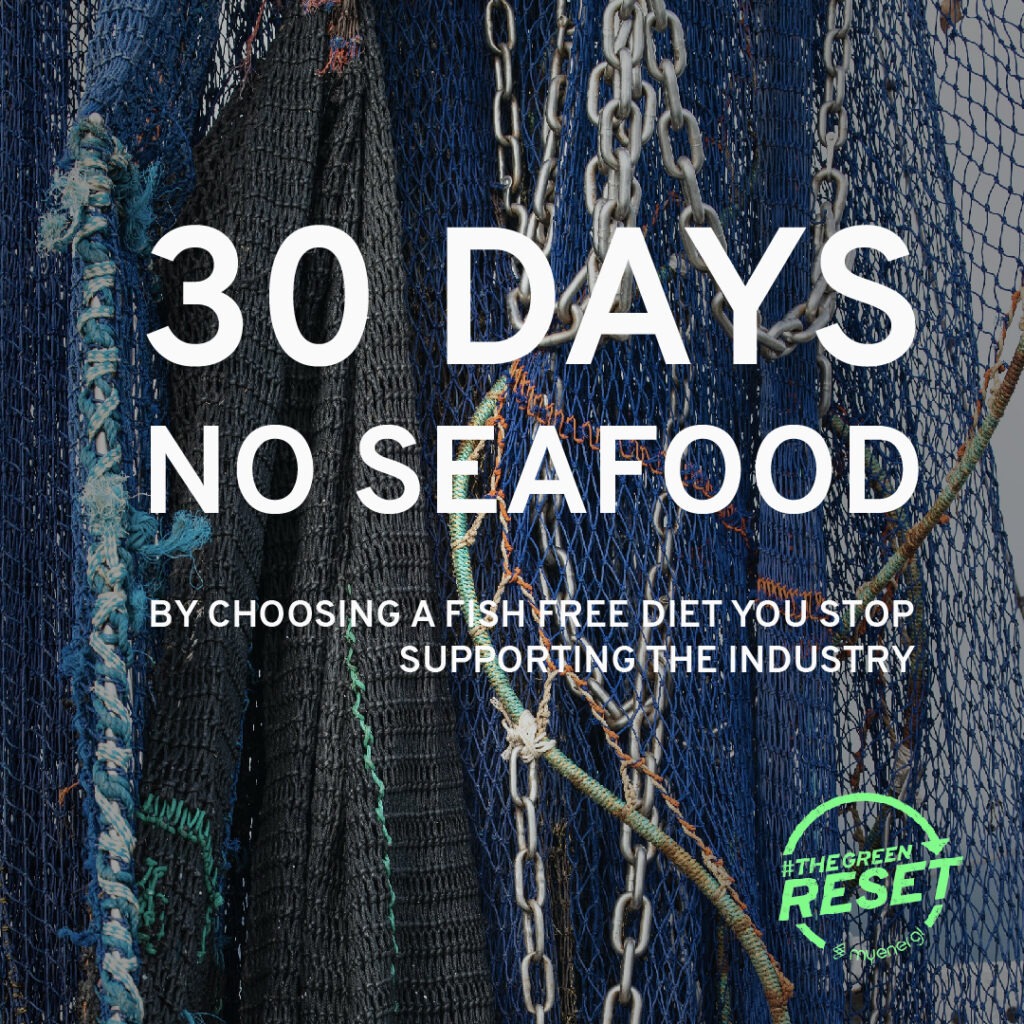 9. Switch to renewables
Installing renewable generation technology is a great way to make your home more sustainable, reduce your carbon footprint and lower your energy costs. A couple of simple solutions include:
Solar – PV panels installed on your roof convert sunshine into electricity. Not only will solar panels improve your sustainability, but you could save c.£400 per annum on your electricity bills!
Wind – Domestic wind turbines are a great way to generate electricity. They can either be freestanding or attached to your home. Either way, it's a great solution to offset reliance on mains supply with renewable resources.
To make the most of your renewable generation, the myenergi eddi is the perfect solution. Rather than exporting excess power to the grid, our intelligent device diverts energy to your heating systems – maximum consumption, minimum waste!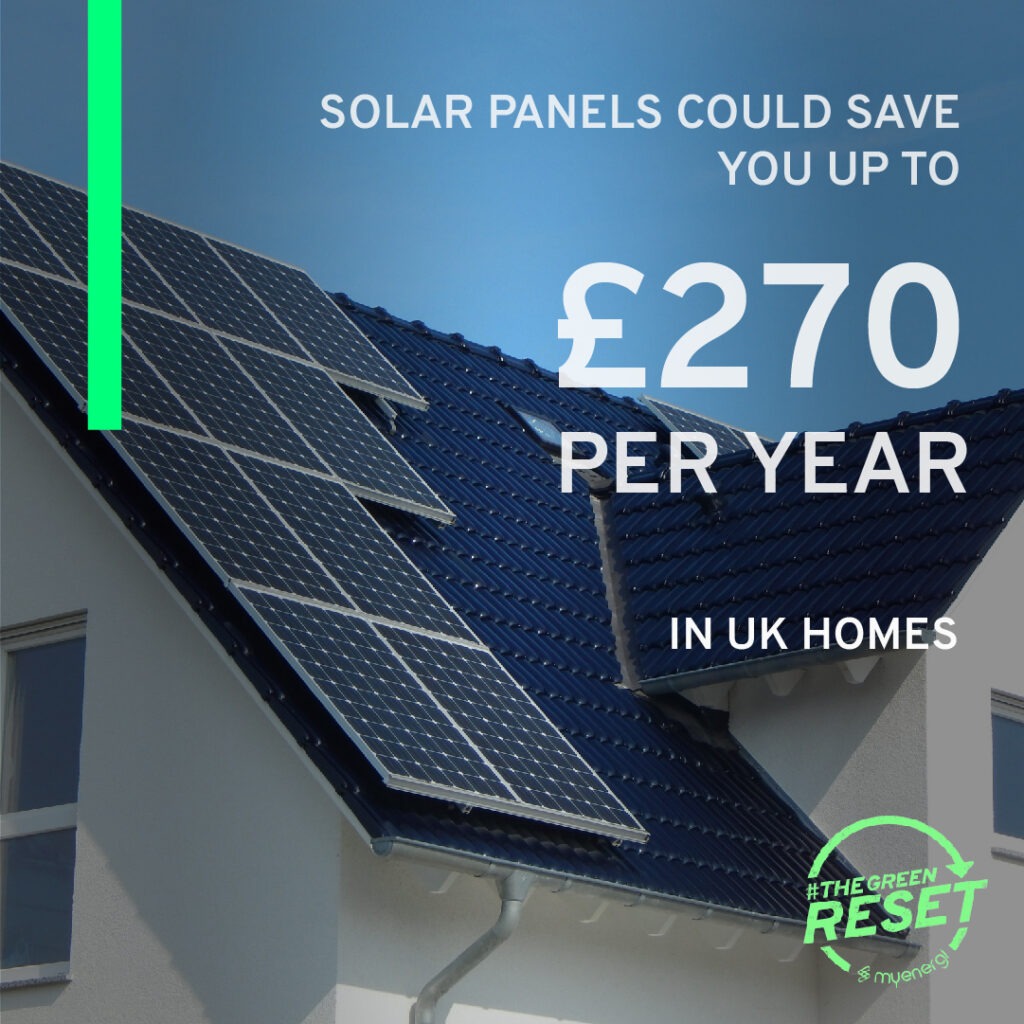 10 Choose Local
Aw we are such big fans of our local business's. Choosing to shop local and supporting the community around you has many benefits from a climate perspective and also from an economic one.
When purchasing locally, you are choosing to support someones dream and strengthen your own community. Local sourcing of food for example, could mean buying your meat from a local butcher, your vegetables from grocery stores, your milk from the milkman and your bread from a baker. Choosing to support your local business keeps wealth circulating in your area instead of going to far-away corporations or retail giants.
Every time you support small or buy locally, the person who receives your custom is guaranteed to smile. As well as the economic benefits, buying locally reduces your carbon footprint. Being able to walk to your corner shop not only increases your daily step count so you can eat more ice creams this summer. Plus why buy and eat food that travels hundreds of "food miles" if we can have fresh, local options which are on our doorsteps?
So, whether you start small or go all out, everything you do counts towards a more sustainable future. And don't forget, the myenergi team is here to help! If you take part in our #TheGreenReset competition, don't forget to tag us and use our GIF on Instagram stories. We look forward to seeing what steps you take first!
Full T&Cs
myenergi #thegreenreset giveaway
1. The Promoter: Myenergi Limited, of Church View Business Park, Binbrook, LN8 6BY.
2. Eligibility: This promotion is open to UK residents, aged 18 years or over at the date of entry, excluding employees of the Promoter and their immediate families, associated agents or anyone professionally connected with the draw.
3. Promotional Period: The promotion will run from 21.04.2021 – 22.05.2021 4. Entry Instructions:
Like the relevant post, follow @myenergi and tag two friends in the comments. No purchase necessary to enter. Only one entry per person.
5. Selection Process: One winner will be selected randomly on 22.05.2021 from all eligible & valid entries posted across the multiple influencer accounts.
The winner will be announced via Instagram Stories and will be contacted via DM by @myenergi within 3 days of notification as a winner and asked to provide their contact details. The Prize winner will then be contacted using these details to organise an appropriate time to have the zappi and hub fitted. In the event that the Promoter has not received the required contact details from a winner within 3 days of contacting them, the Promoter reserves the right to select an alternative winner from all remaining valid entries, with the originally selected winner forfeiting their right to their prize.
6. Winner selection is final and binding and no correspondence will be entered into, except with the winner. Winner selection will be entirely at random. Entries containing inappropriate or offensive content will be disqualified and not entered in the draw.
7. Bulk entries, entries submitted via agents, third parties, organised groups or those automatically generated by computer will not be accepted. Any person persistently trying to circumvent the entry process will be disqualified immediately.
8. To the fullest extent permitted by applicable law, the Promoter and GOAT agency (the agency responsible for running the competition) assume no responsibility and are not liable for any person whose Instagram account details are used to enter without their permission. The Instagram account owner is accepted as the entrant and should they be selected as a prize winner, they will be the sole claimant of the prize, even if not responsible for posting an entry.
9. The Prizes: There is one myenergi zappi charger and one myenergi hub available as the prize.
10. Prize Redemption: If you are announced as a winner on Instagram Stories, you will be contacted by DM by @myenergi with contact details who will liaise with the prize winner to organise prize fulfillment.
11. The prize is as stated, is not for exchange or resale and no other prize alternative is available. Unless otherwise agreed in writing by the Promoter, a prize will only be awarded directly to the entrant responsible for the Instagram account from which the winning entry was posted.
12. General: The Promoter is not responsible for any entries which fail to be registered or are delayed for any technical or other reason whatsoever.
13. The winners' details will be retained for 30 days after the conclusion of the promotion to allow the Promoter to arrange for delivery of their prize and to deal with any queries from the winner. The winner can request for their contact details to be deleted before the expiry of this period by writing to info@goatagency.com where the email title should read myenergi Promotion Winner – Details Deletion – (Name) – GOAT agency, although the Promoter cannot be held responsible if such request means that it is unable to complete delivery of that winner's prize or assist them following deletion of their details.
14. Except where the winner has requested that their details are not to be shared, prize winners' details (abbreviated names and counties of residence only) will be announced on Instagram Stories and also made available for a period of 30 days by sending an email to info@goatagency.com between 23.05.2021 – 23.06.2021.
15. The prize winners may be asked to take part in reasonable publicity in connection with the promotion with no recompense, during the 30-day period referenced in Condition 13 when the winners' contact details will be held, except where they have requested for their details not to be publicised.
16. The Promoter reserves the right to verify all entries including but not limited to asking for a winner's identity details (which they must provide within 14 days but which will not be retained following verification by the Promoter) and to refuse to award the prize or withdraw the prize entitlement and disqualify the participant where there are reasonable grounds to believe there has been a breach of these terms and conditions or any instructions forming part of the entry requirements or otherwise where a participant has gained unfair advantage in participating in the promotion or won using fraudulent means.
17. The Promoter is not responsible in the event that a winner cannot be contacted as a result of having provided incorrect contact details or fails to receive their prize as a result of having provided incorrect details.
18. In the event of circumstances outside the reasonable control of the Promoter, or otherwise where fraud, abuse, and/or an error (human or computer) affects or could affect the proper operation of this promotion or the awarding of the prizes, the Promoter reserves the right to suspend the promotion or amend these terms and conditions, at any stage, with no liability to any entrants or third parties, but will always endeavour to minimise the effect to participants in order to avoid undue disappointment.
19. By posting an entry, a participant accepts Instagram's and Facebook's terms and conditions. However, it is acknowledged that this promotion is not sponsored or endorsed by, nor associated with, Instagram or Facebook. Entrants release Instagram and Facebook from any and all liability arising out of or in connection with their entry.
20. This promotion and these terms and conditions shall be governed by and construed in accordance with English law and the parties to any dispute or action shall submit to the exclusive jurisdiction of the English courts.
21. Entry into the promotion shall constitute your acceptance of these terms and conditions and your agreement to be bound by them.
22. Any personal details relating to unsuccessful entrants when participating in the promotion will be used for administrative purposes only and will be deleted once the prize has been delivered to the winner. The winner's details will be held and subsequently deleted in accordance with Condition 13.